We're big fans of cruises for multi-generational family trips. I mean, there is really nothing easier to plan or orchestrate where everyone (ages 7-70) can find something to enjoy day after day without complaining about tired feet or hungry tummies. Add in Disney's famed entertainment and character experiences, pampering services, and family-friendly dining and you know you'll have an awesome time.
I'm excited to share the scoop on Disney Cruise's latest offerings that leave from NYC (so easy for tri-state residents) and feature a new Marvel Day at Sea. Available on select October and November sailings, the seven- and eight-night Disney Magic Bahamian cruises all include a stop at Disney's private Castaway Cay and Port Canaveral, Florida, and a one-day Park Hopper ticket to be used at Walt Disney World theme parks. There is also a seven-night Canadian Coast cruise option from New York this fall and five-night Western Caribbean cruises departing from Miami in early 2018.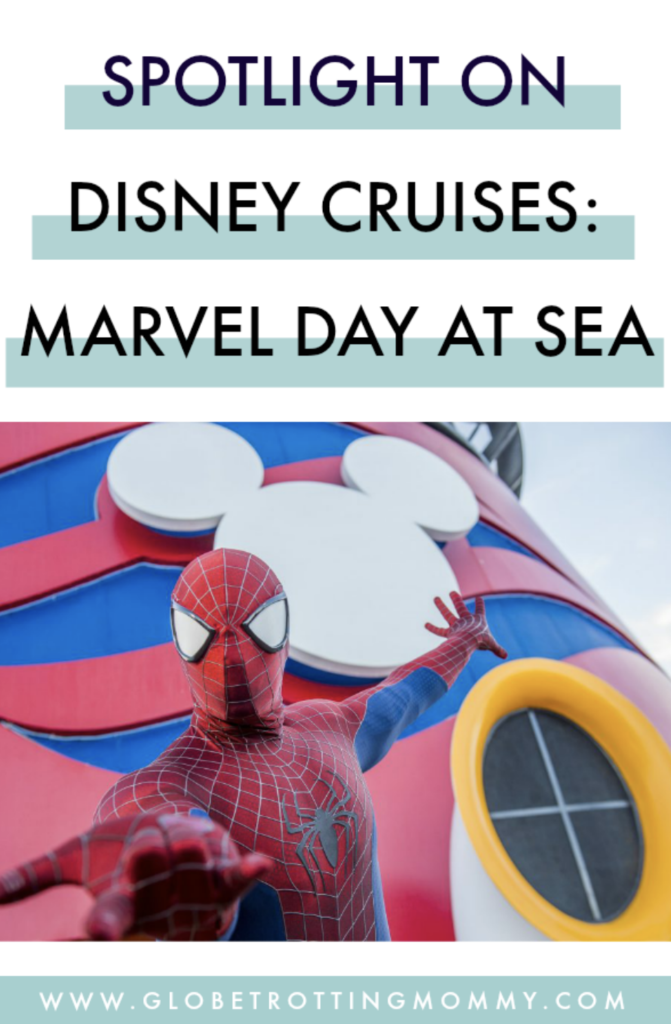 I attended a special luncheon to learn about the specifics of Disney's Marvel Day at Sea and there is definitely something exciting for everyone in your family. From Marvel comics, films and animated series, to exclusive character interactions (including the debut of Black Panther and Loki), new shows, a fun-filled costume deck party, family trivia challenges, stunt shows, animation lessons, special youth activities and the first official appearance of Iron Man on a Disney Cruise ship, Marvel fans of all ages will be entertained.
New on the Disney Dream, MARVEL's Avengers Academy lets kids participate in themed arts and crafts projects, games and Super Hero training sessions. I'm pretty sure my daughter would be happy spending a good chunk of the day here.
Additionally, there will be many opportunities for meeting-and-greeting with some of the most powerful Marvel Super Heroes and Villains such as an interactive show that will take place inside the Walt Disney Theatre with Doctor Strange. Guests will also be able to learn how to draw Super Heroes like Spider-Man, Captain, Iron Man, and Groot and even take a quiz to see which Marvel comic is the perfect one for you. Don't worry about missing your favorite classic Disney Characters because they'll be on board too. If you've got a princess lover and a Thor fan at home, booking this cruise will definitely win you the mom-of-the-year award!
There will also be exclusive at-sea screenings of Marvel Cinematic Universe fan-favorites including new releases and old favorites, as well as viewings of the Disney XD shows: Marvel's Avengers Assemble, Marvel's Ultimate Spider-Man and Marvel's Guardians of the Galaxy.
Check out this video featuring Marvel legend Stan Lee and get ready to pack your bags:
We've taken two Disney cruises that left from Florida's Port Canaveral so leaving out of NYC would make things even more magical. Ready to go? Check out my 20 Things to Know Before Taking about Disney Cruise Line and visit http://www.disneycruise.com.
Have you sailed on a Disney Cruise? What was your favorite memory?

I attended a media luncheon to learn about Marvel Day at Sea. As always, all thoughts and opinions are my own. If you don't want to miss a post, subscribe to Globetrotting Mommy for daily updates!