The latest NYC tourist attraction has arrived and it is definitely worth checking out with or without the kids.  Gulliver's Gate is a "mini-world" exhibit in Times Square where families can wander from city to city, exploring the whole wide world in one trip. We checked it out at the grand opening party and I especially loved looking at all the mini NYC sights and landmarks. Just look at all the tiny details in this amazing downtown scene…
We explored the hundreds of built-to-scale scenes from Europe, Asia, Latin America, Russia, New England, the Middle East and Washington DC, as well many other regions around the globe. My daughter especially enjoyed Gulliver's Gate's interactive aspects, including moving model trains and cars, as well as ships that sail, bridges that open and close, characters that move about and balloons that float through the air. Kids are given special keys to unlock some of the moving parts and this really helps to keep them focused on each exhibit.
Since we were just in London, my daughter loved naming all the London landmarks and watching the tiny queen come in and out of Buckingham Palace.  Can you spot her below?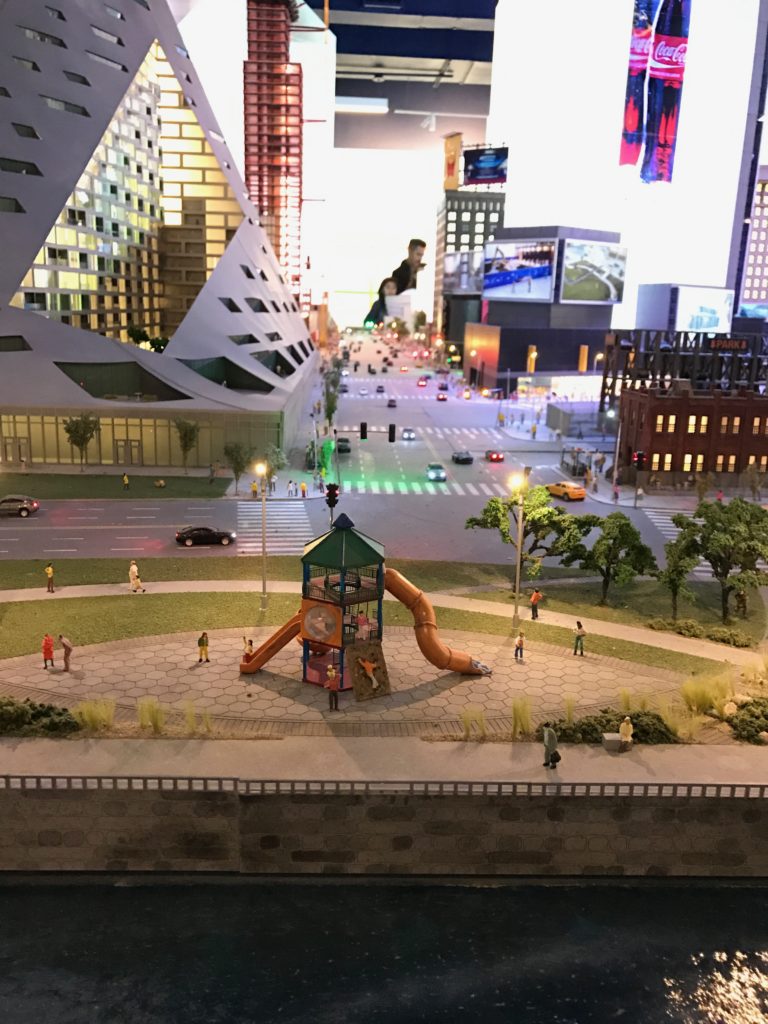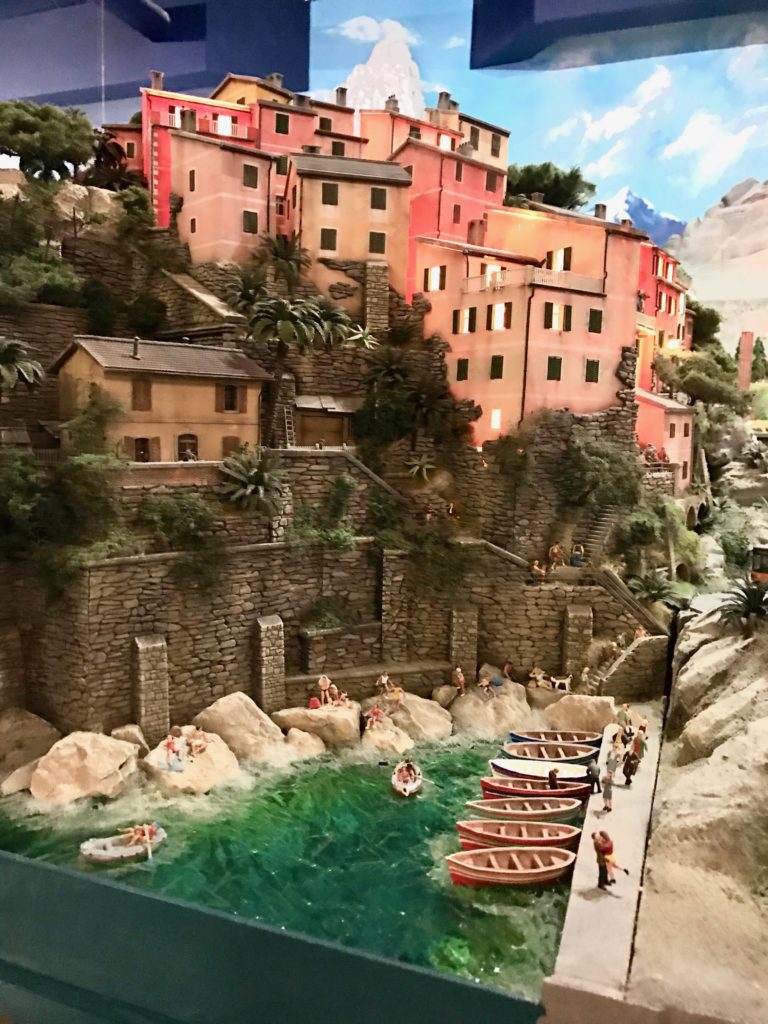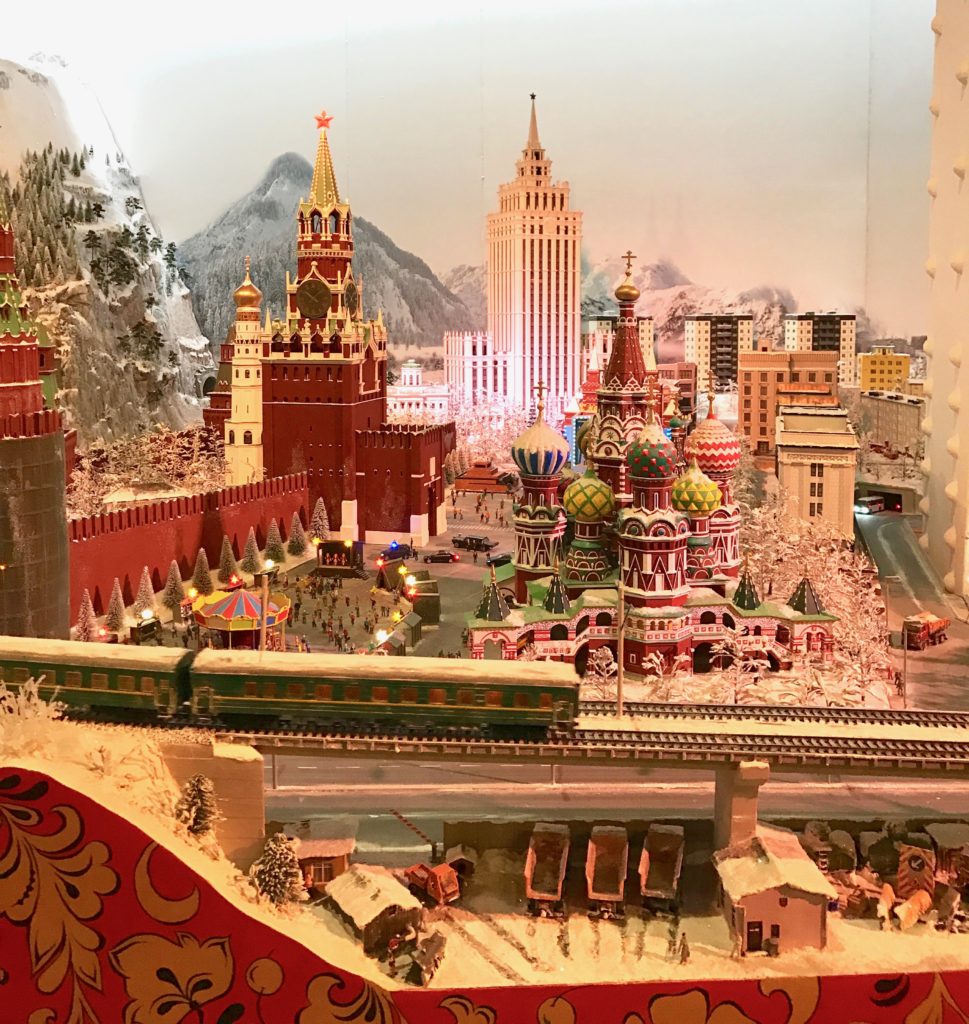 There are so many famous landmarks like the Pyramids, the Colosseum, the Louvre, the Panama Canal, Big Ben, and more as well as scenes of locals all over the world. From playgrounds and concert halls to airports and subway stations, you can easily spend hours exploring around.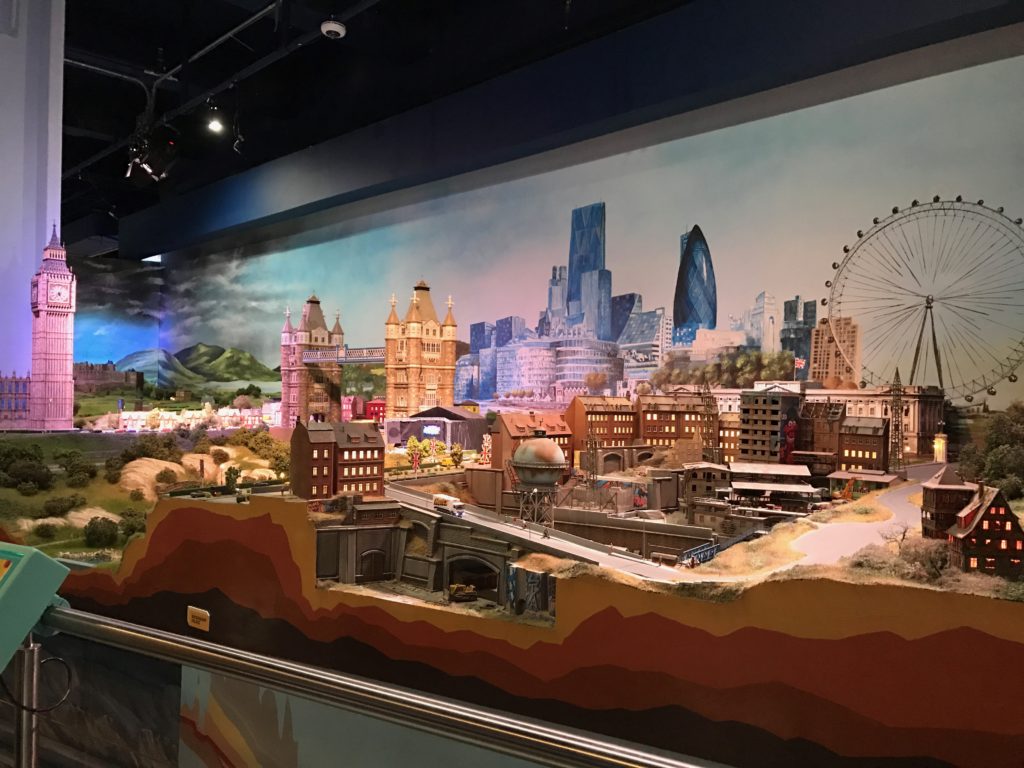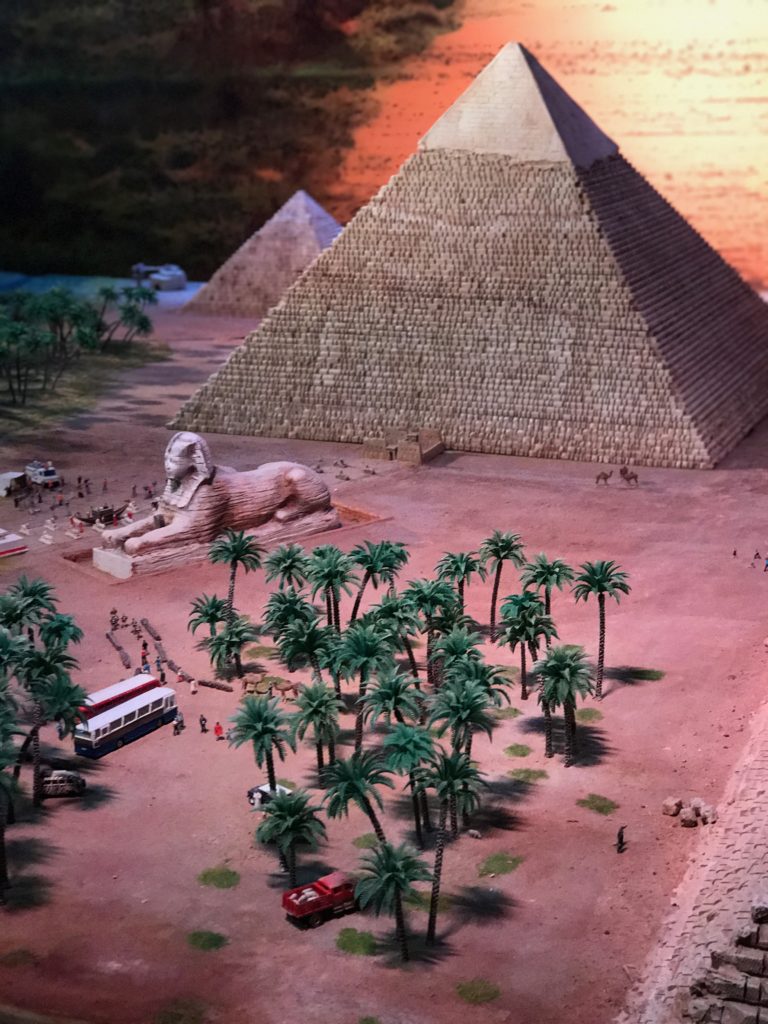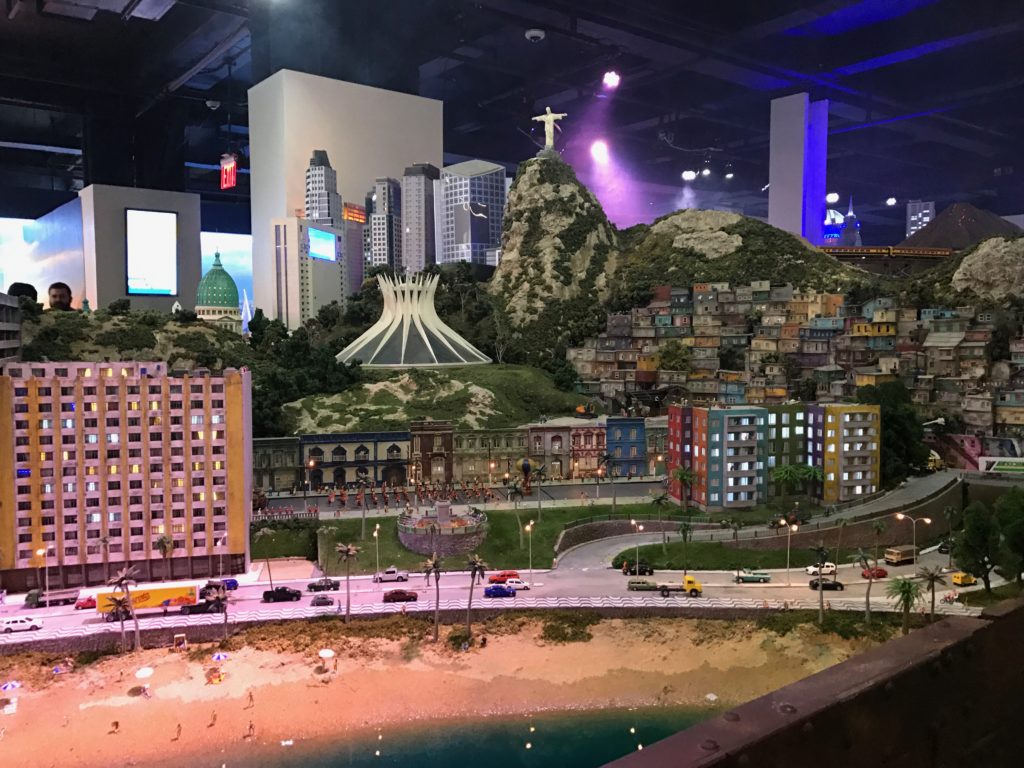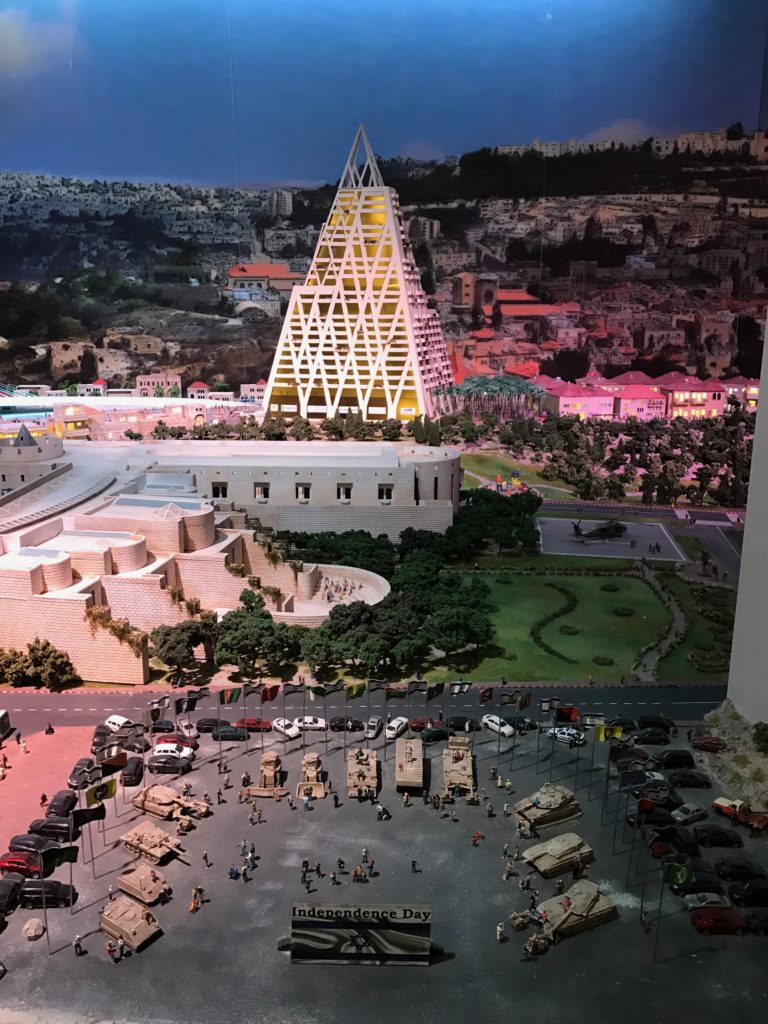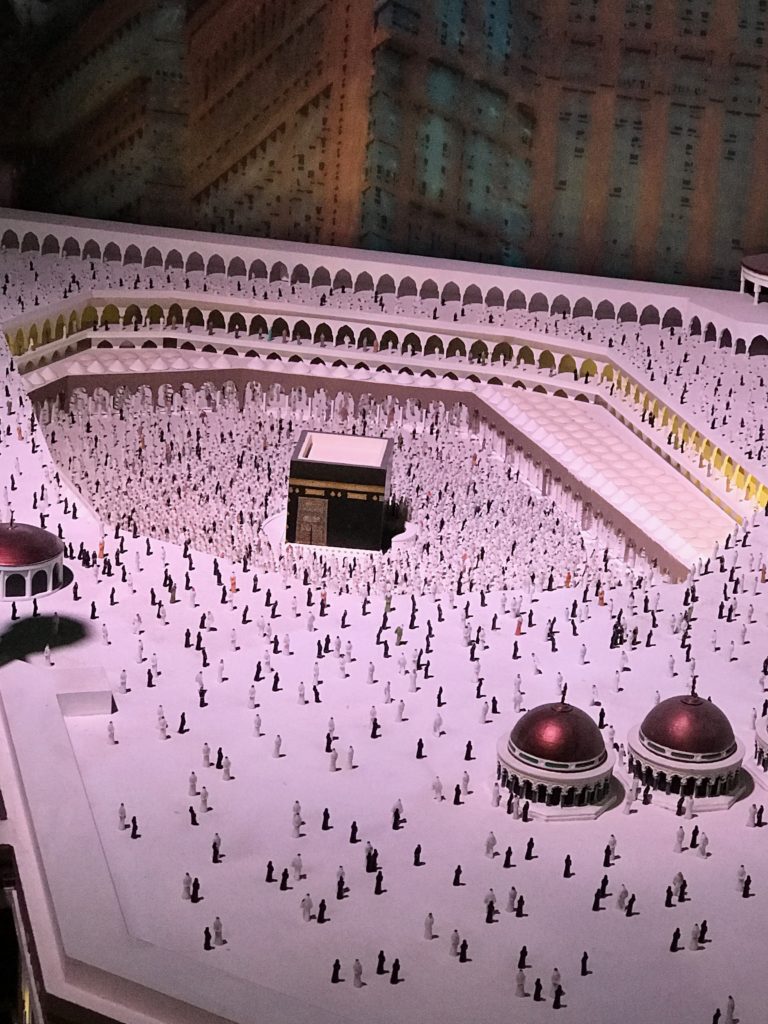 I personally loved the crazy attention to detail in all the exhibits as well as the cheeky adult finds like the Beatles crossing Abbey Road in London and the Obamas waving from the White House.
If you're looking for a fun keepsake, there is a full-body scanner and 3-D printer that allows visitors to make miniature versions of themselves to take home or you can opt to have your mini model live as a "model citizen" of Gulliver's Gate. Tres cool.
What an awesome way to show kids the world's landmarks and teach a little geography along the way. Visiting information and pricing can be found here.
Have you visited New York City?  Tell me your favorite spot in the comments below.

If you don't want to miss a post, subscribe to Globetrotting Mommy for daily updates!