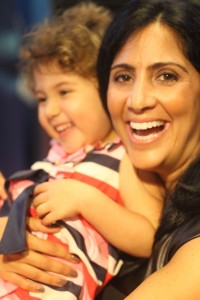 After years of blogging as the Globetrotting Bride I launched the Globetrotting Mommy as a lifestyle/travel blog where I share my trials and tribulations of being an on-the-go New York City mom.  I've got a seven-year old daughter who loves to explore so come along and follow our adventures big and small. Along the way, you'll get the latest scoop on kid-friendly attractions, must-visit destinations, travel gadgets, books, toys, fashion and design plus tips for surviving mommy hood.
After 15 years of working in travel public relations, I've traveled near and far and know what to expect from a good vacation. You can be sure all opinions are mine as I won't promote something that my family and I don't personally love.
I'm also contributor at TravelMamas.com so be sure to check out my stories.
Bon Voyage…