NYC's new American Girl Place, one of our favorite New York City hotspots has a glitzy new home in Rockefeller Center. The 40,000-square-foot flagship store is stunning and the location is perfectly central for locals and tourists. If you've got an American Girl doll fan at home, read on to learn about Five Cool Things to Check Out at NYC's new American Girl Place.
Five Cool Things to Check Out at NYC's New American Girl Place
1) The American Girl Salon, Only At American Girl New York
One of the major enhancements at the new American Girl Place is the gorgeous American Girl Salon. Dolls have always been able to enjoy salon pampering but now girls can get in on the spa and salon action too. Girls can choose hairstyles to match their dolls (or not) and they can now enjoy mini mani's and ear piercing alongside their dolls. And yes, the ear piercing is major news! Girl hairstyles start at $25 while doll styles begin at $10. It was so fun to watch my daughter and her doll Lea have their hair done in matching styles with coordinating ribbons. If you're looking for a special girl's day out treat, a stop here will definitely impress everyone. You'll want to review the salon options and make reservations in advance, especially over holidays and weekends.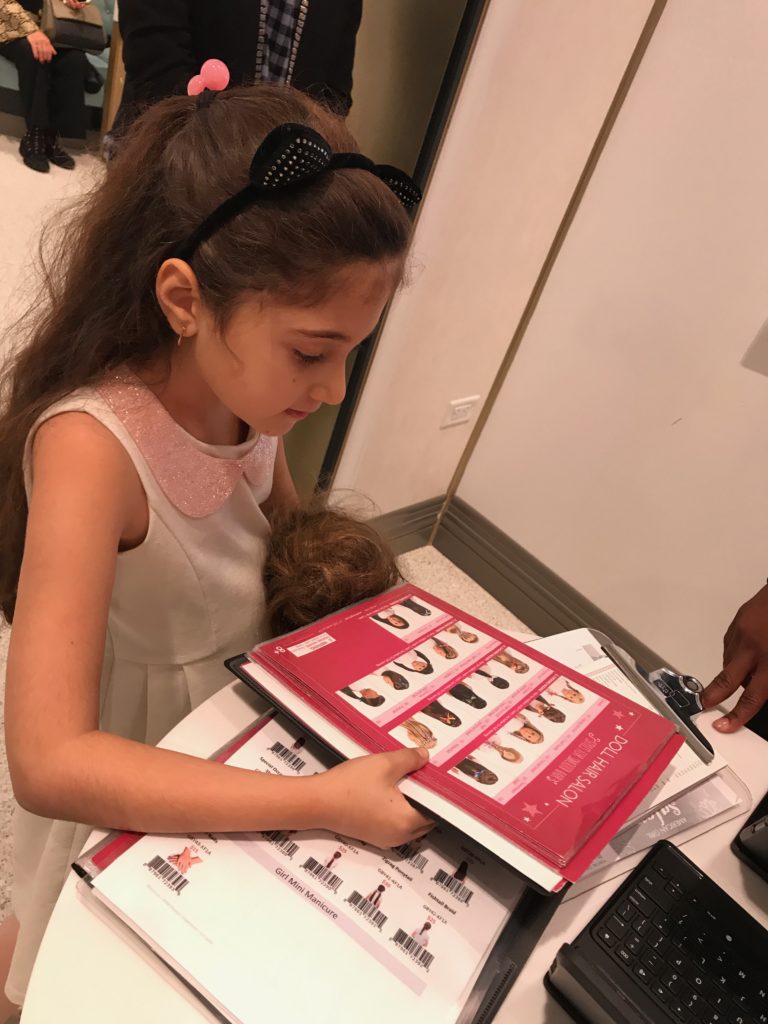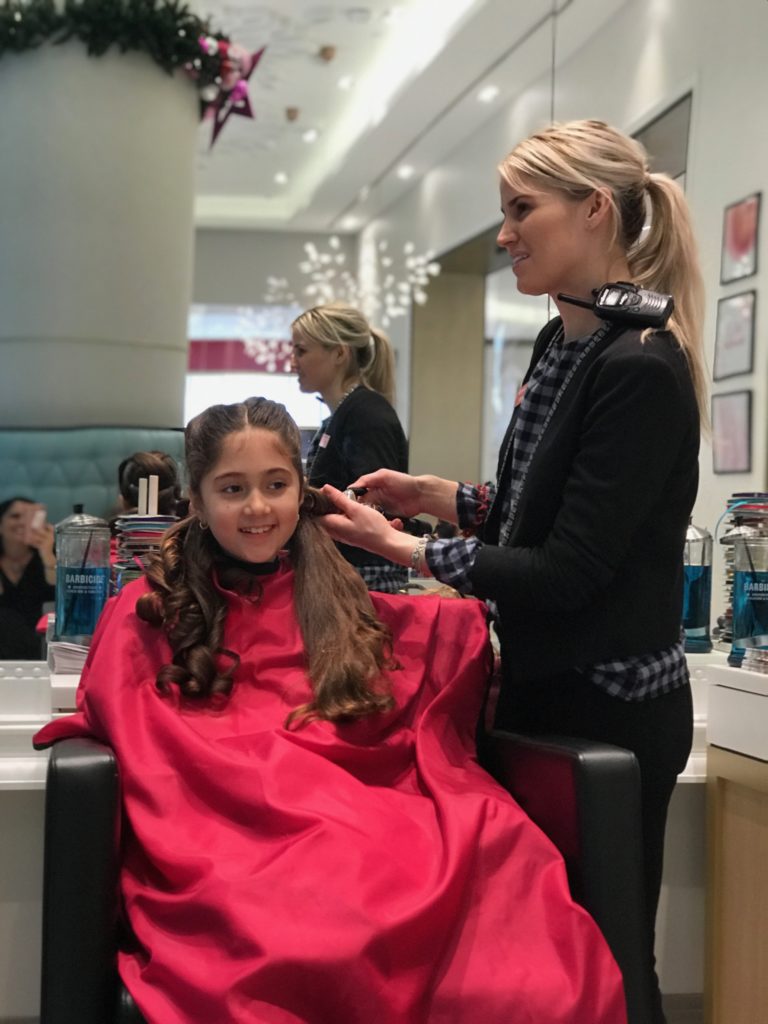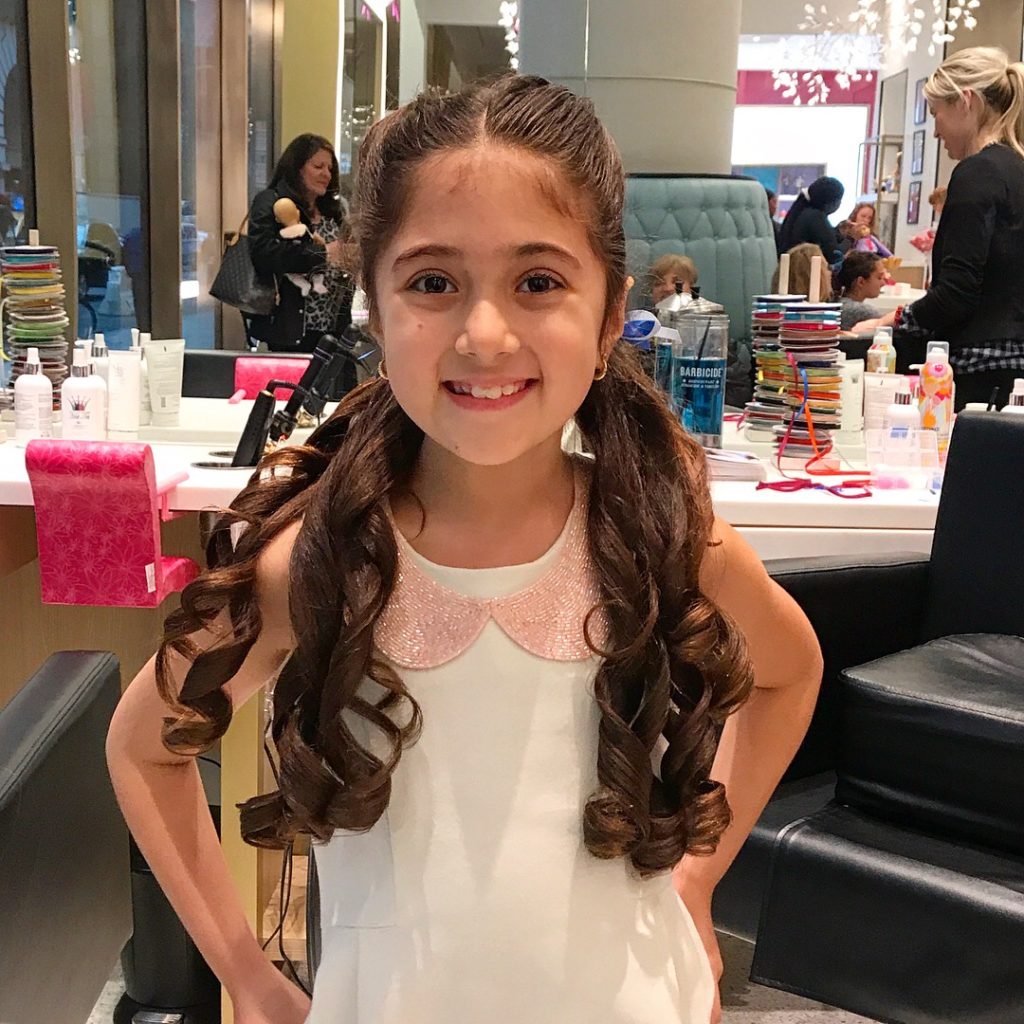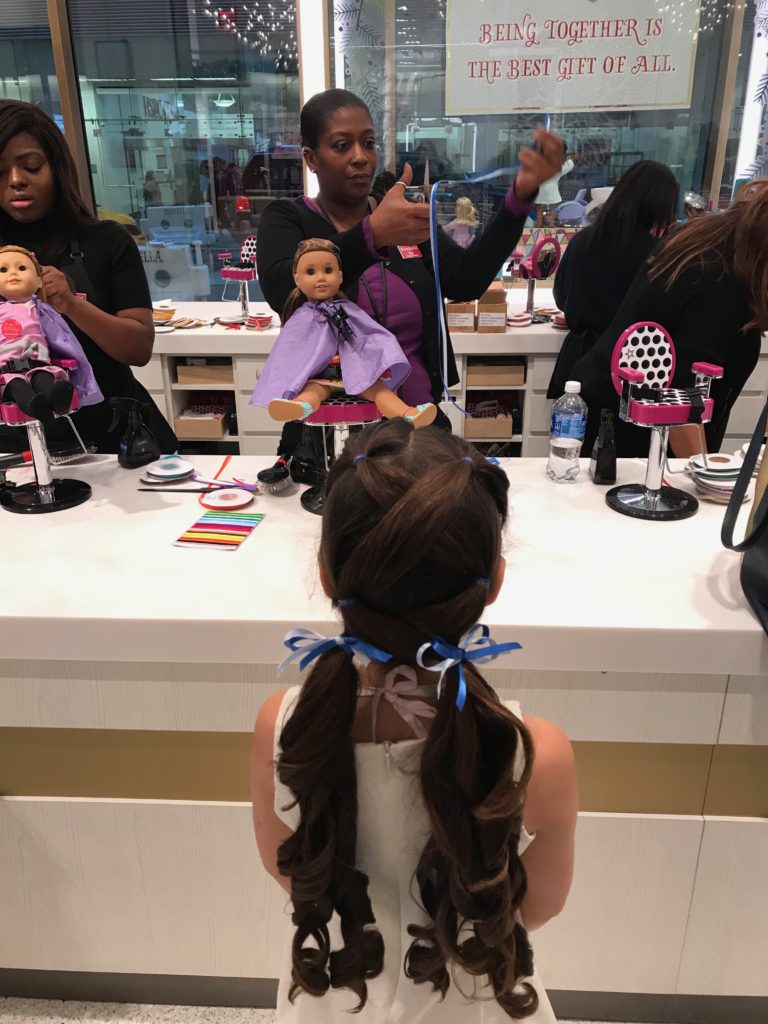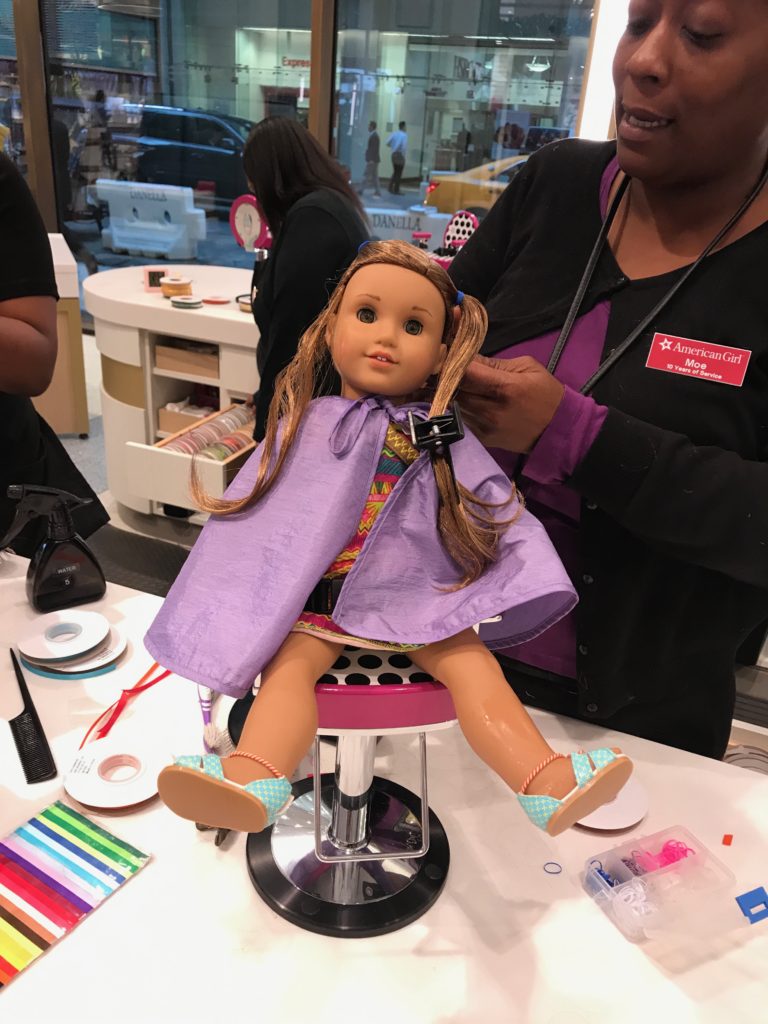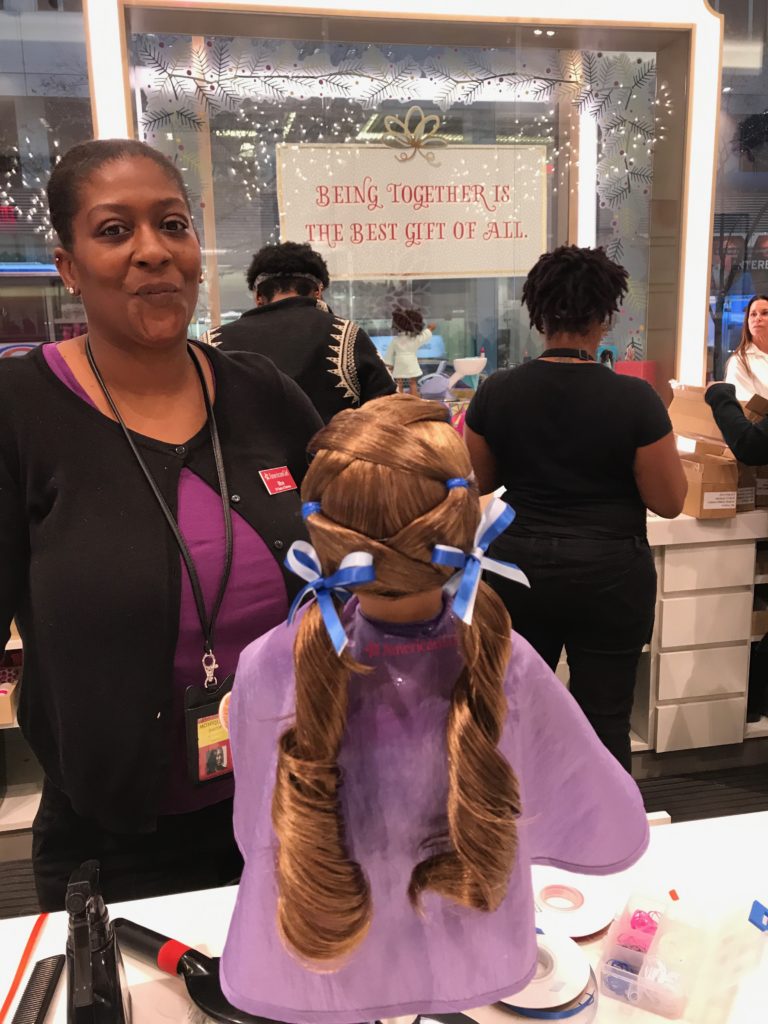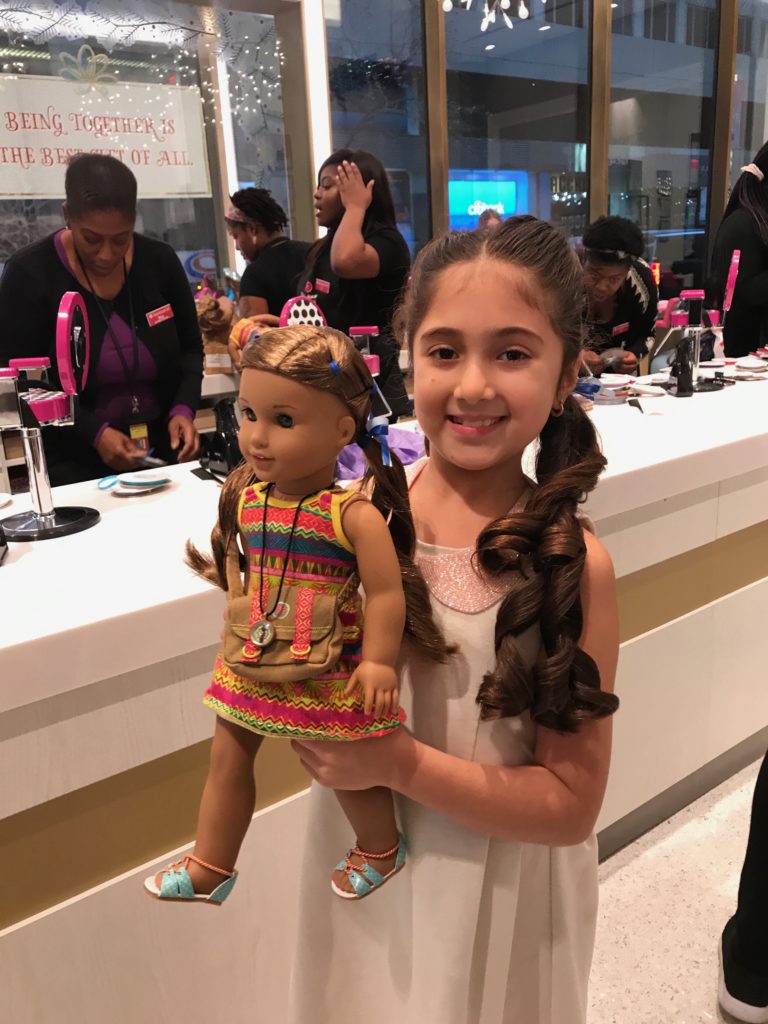 2) The New American Girl Cafe
Always a classic choice for a special dining treat, the new American Girl Cafe features modern decor, an updated a-la-carte menu and they have done away with the set seating times so you won't find yourself waiting in a long line. You and your dolls can enjoy brunch, afternoon tea, lunch or dinner with old menu favorites (pink lemonade, pigs-in-blankets, cinnamon buns, chocolate mousse flowerpots) as well as new offerings. Dolls can enjoy meals (in their own seats – so bring them along or borrow one at check-in) and girls are given souvenir dining accessories to use and take home. We enjoyed our lunch and my daughter loved getting to share the experience all glammed up along with her doll. Yes, they have private rooms for birthday parties so keep that in mind when birthday season arrives.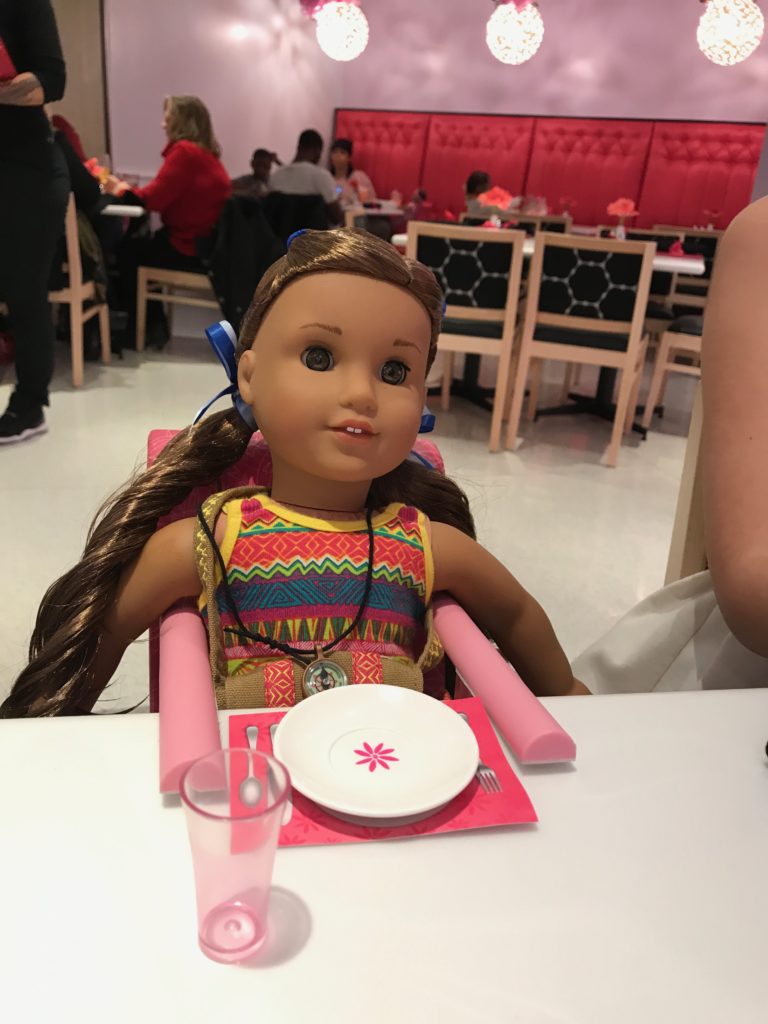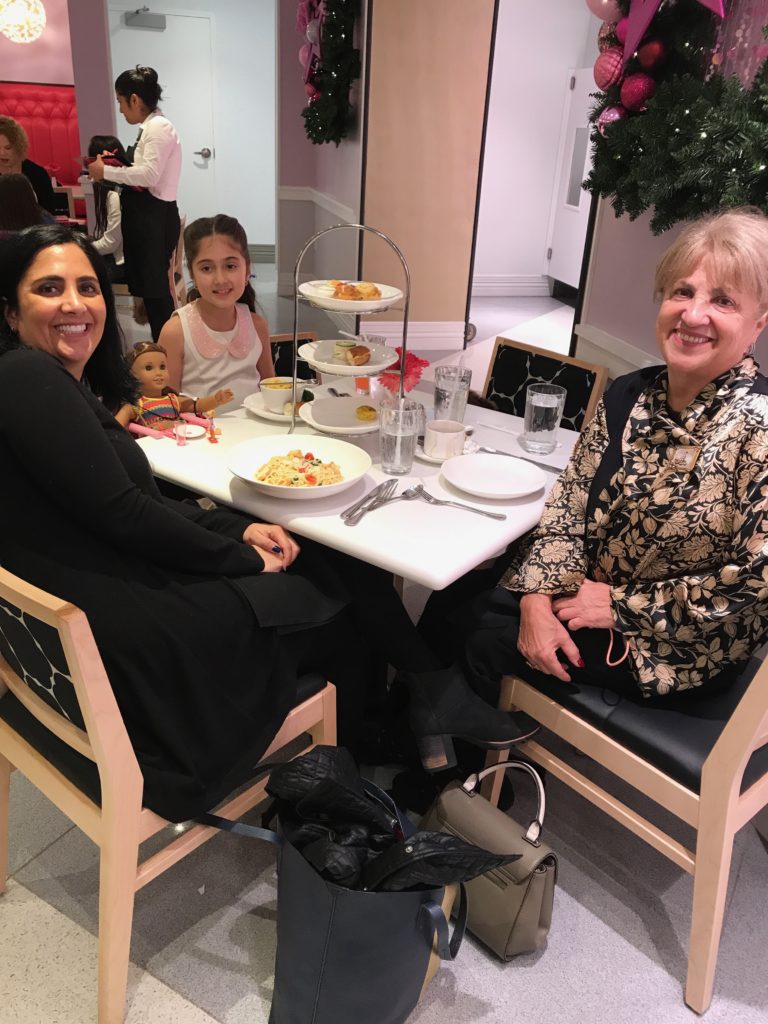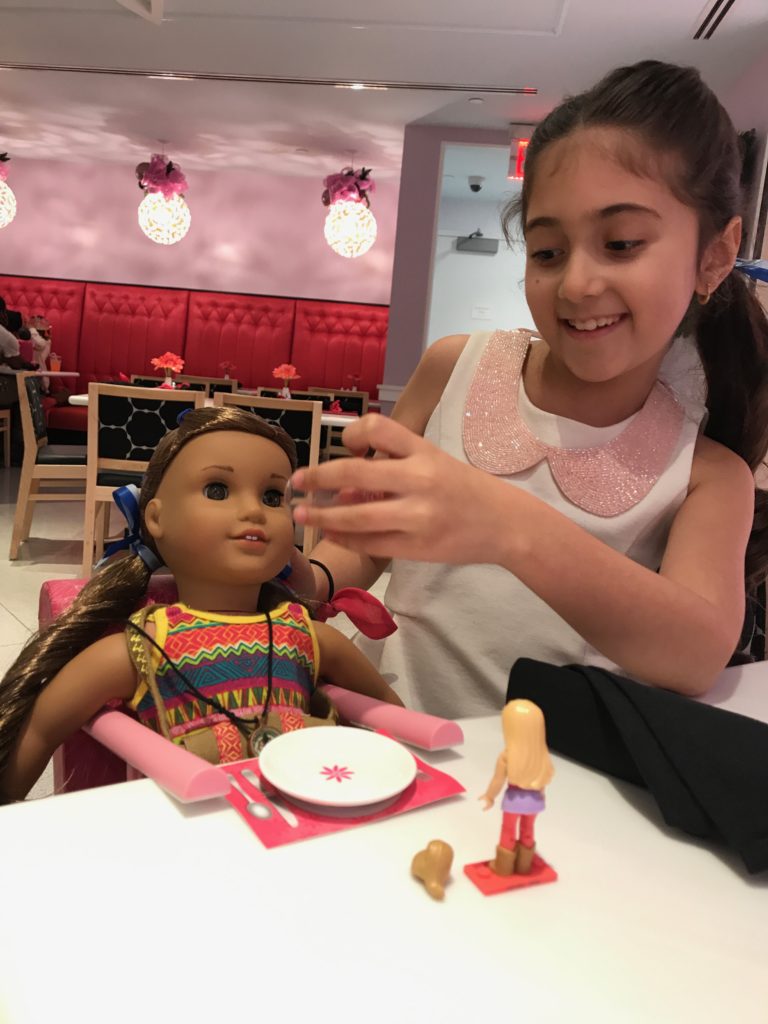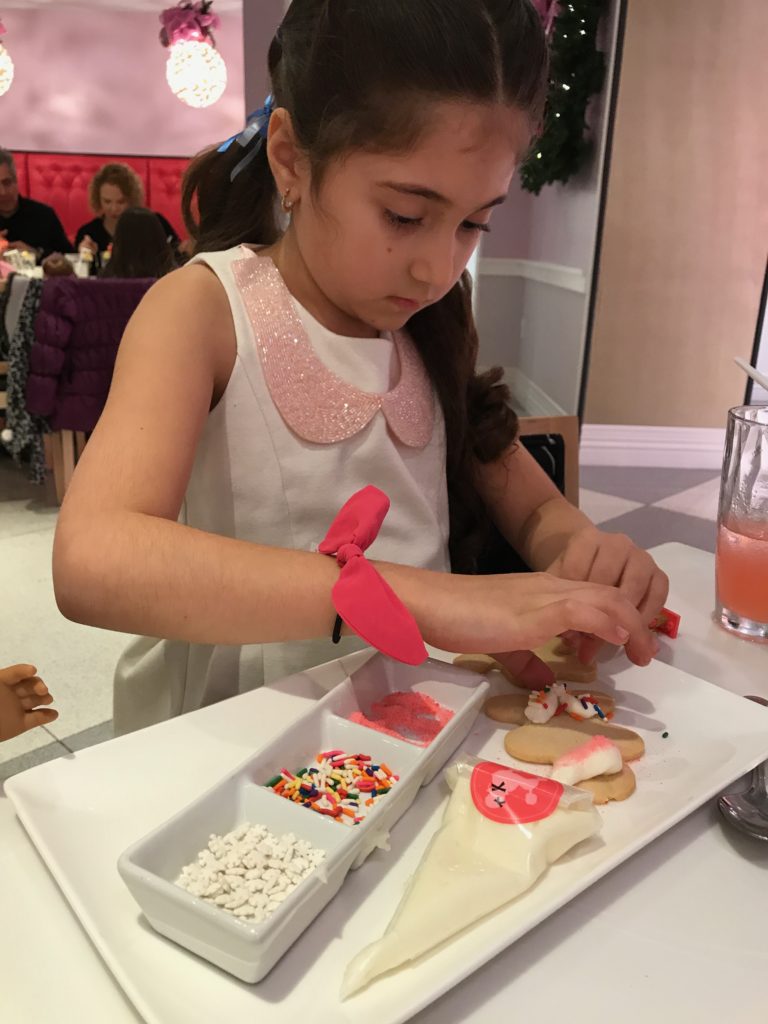 3) Explore American Girl Books and Movies
The new American Girl store features a comfortable section where kids can watch the company's award-winning movies and videos. There is also a cozy nook where kids can browse the brand's hundreds of best-selling fiction and advice books. I love that these areas are for kids (and parents) to relax as shopping in NYC can be very hectic. My daughter is in third grade and the American Girl books have really been essential in teaching her how to navigate friendships and her growing body.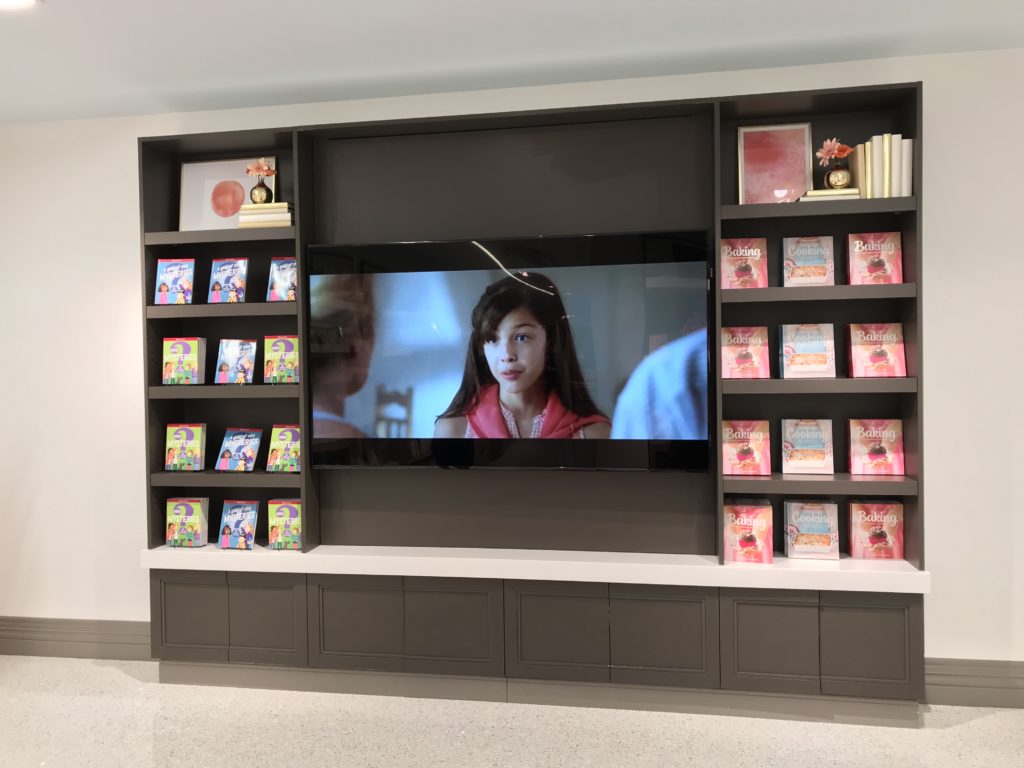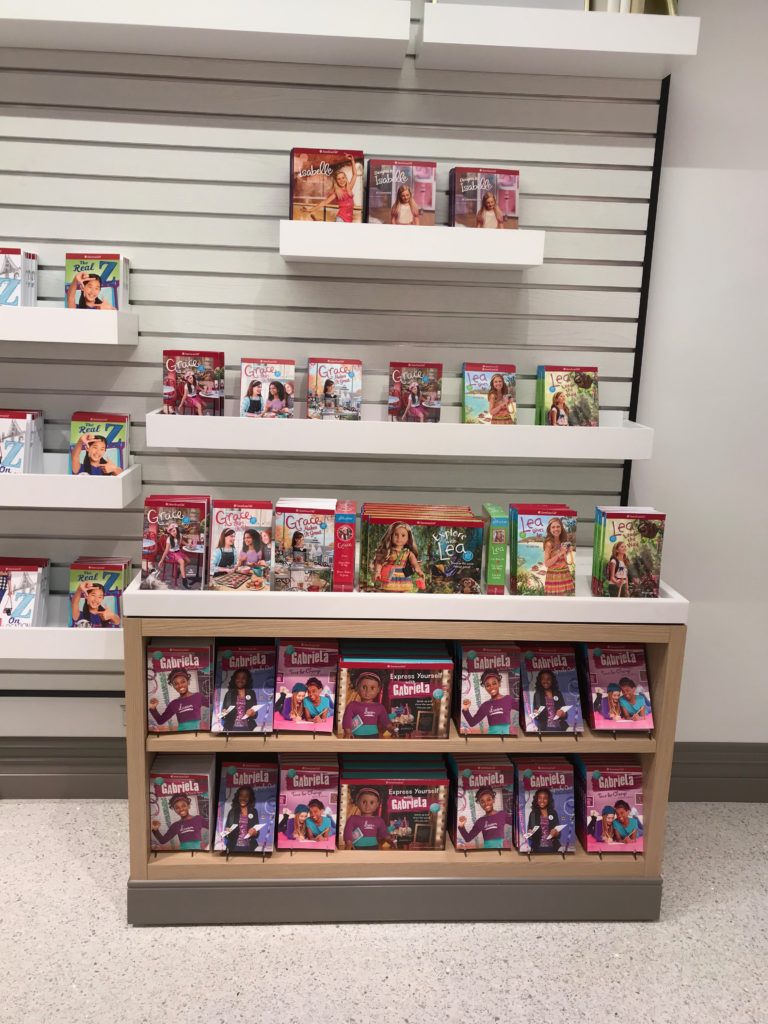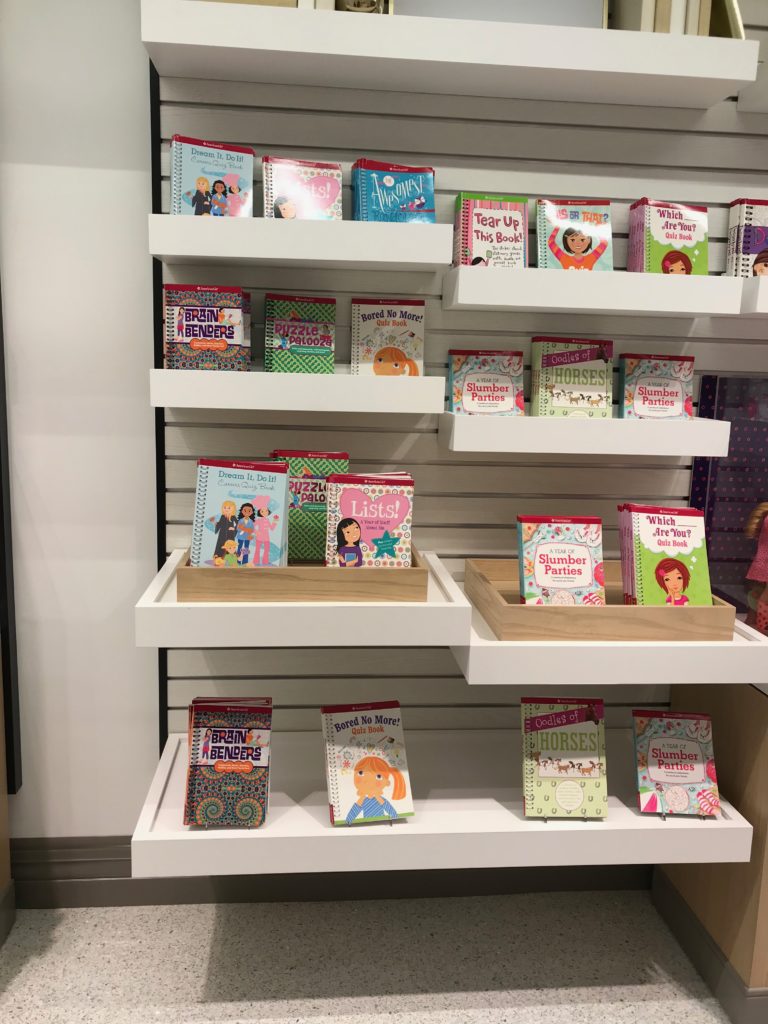 4) Create Your Own Design Studio
My favorite new addition is the Create Your Own Design Studio where girls can custom design their own doll via an online experience that takes personalization and customization to a whole new level. There are more than one million possible design combinations from hairstyles, eye colors, skin shades and accessories galore so girls can truly create the doll of their dreams. Girls can also design one-of-a-kind doll and girl-sized clothing at the design studio, which can be printed in-store. If your daughter likes to add her personal touches to everything, she will love these new options.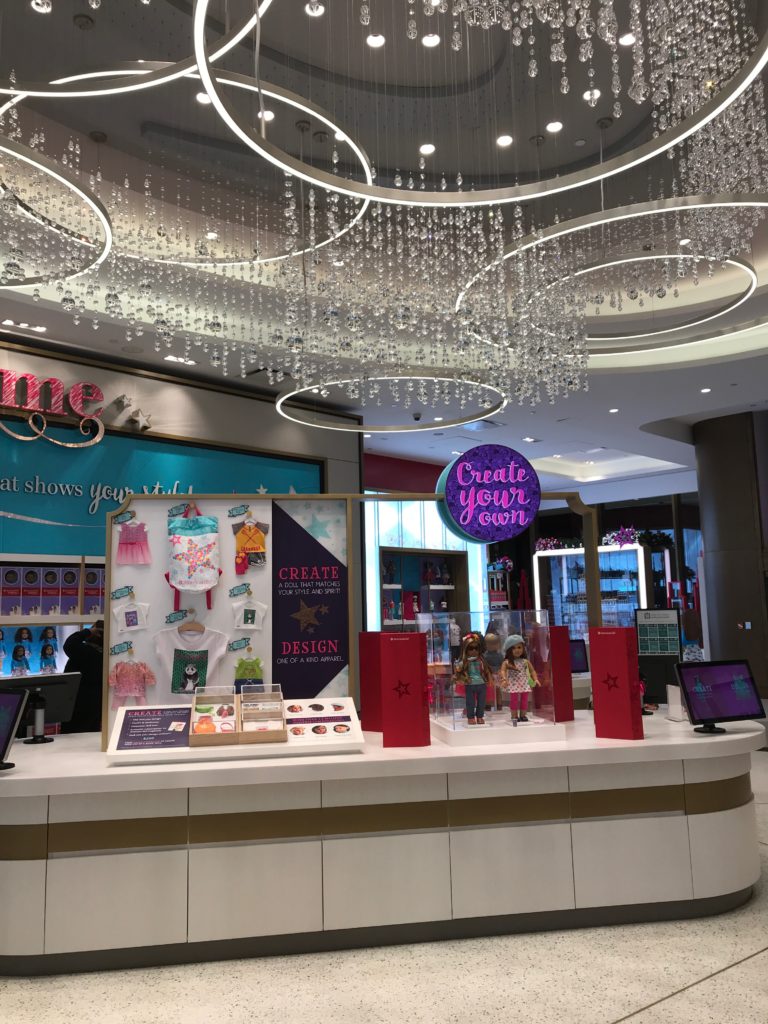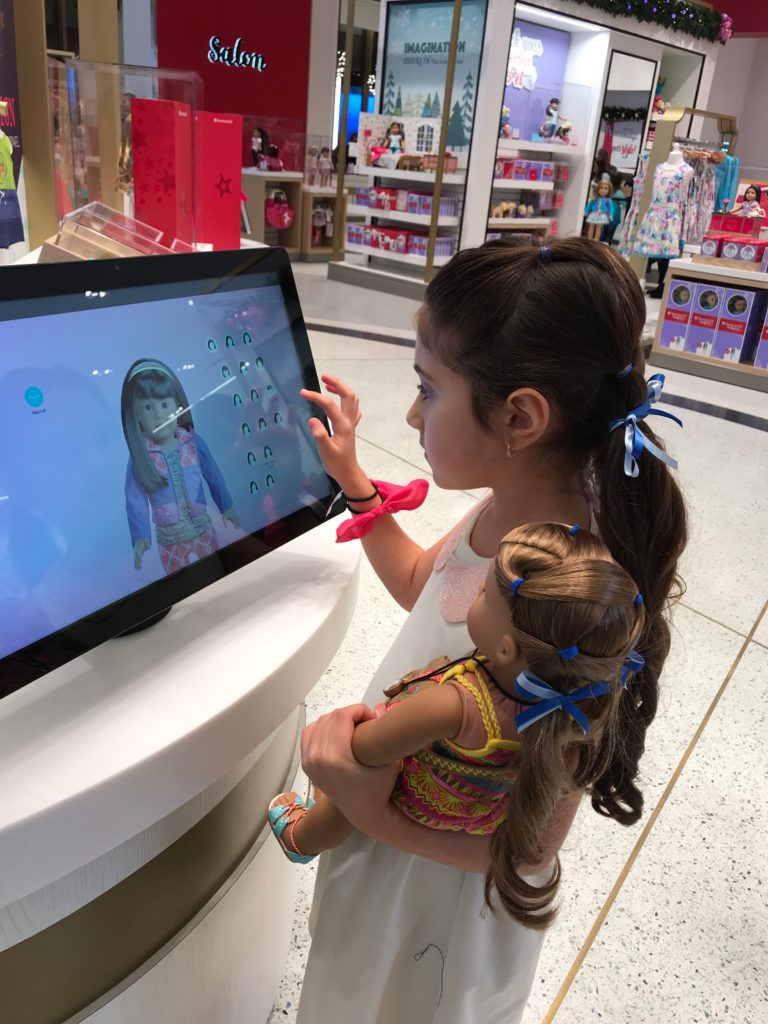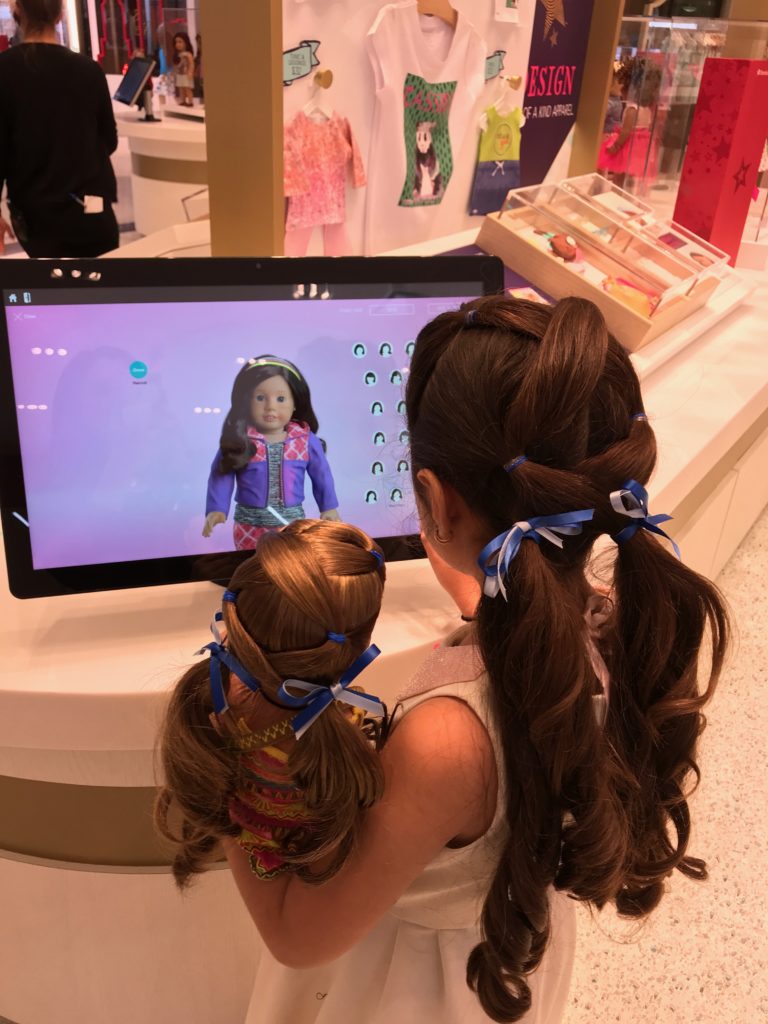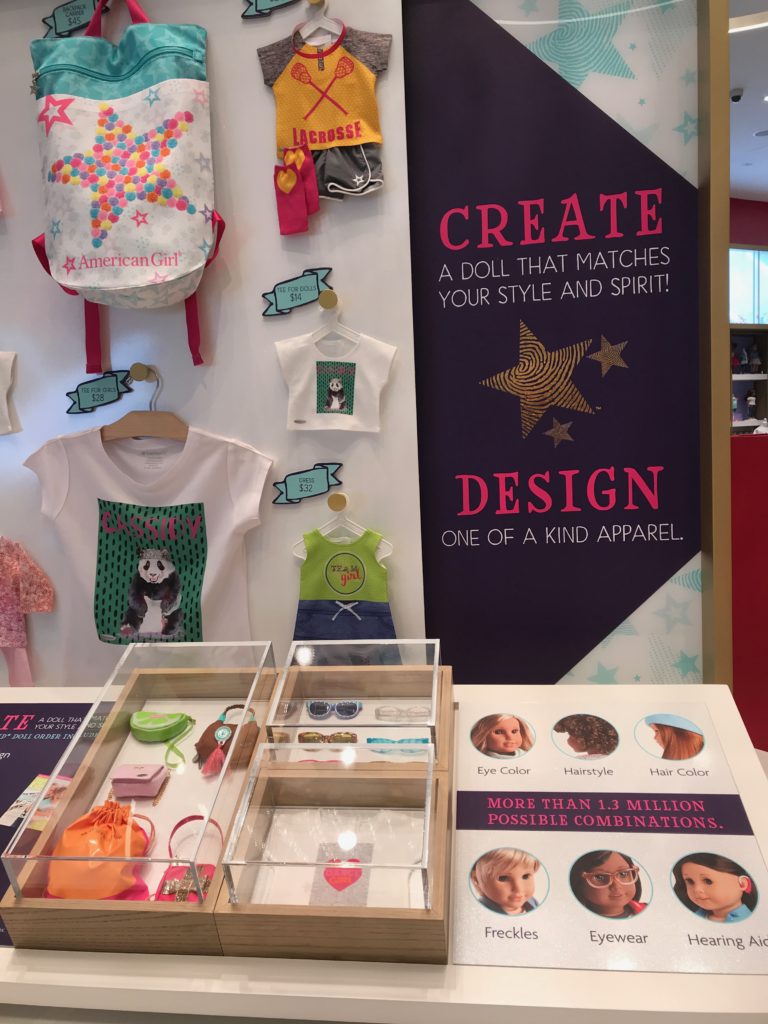 5) Check out the American Girl Doll of the Year!
We're huge fans of these annual additions (like Gabriela, Grace and Lea) and I love that the 2018 American Girl Doll, Luciana Vega encourages girls to explore science as she aspires to explore Mars someday. The New York City store features a special section dedicated to the annual doll as well as specialty items (like cafe drinks and salon services) toys and clothes. Best of all, the BeForever characters and newer dolls are featured in special showcases where girls can get a glimpse into their worlds and play in interactive areas. Younger girls will especially love exploring the WellieWishers and Bitty Baby areas.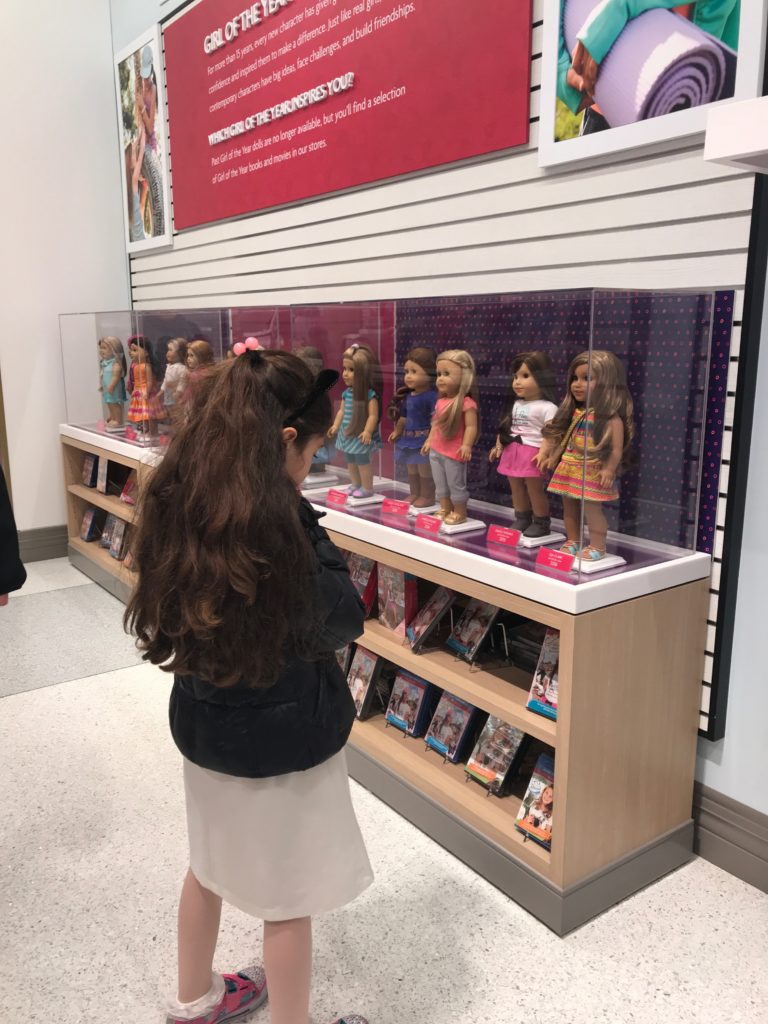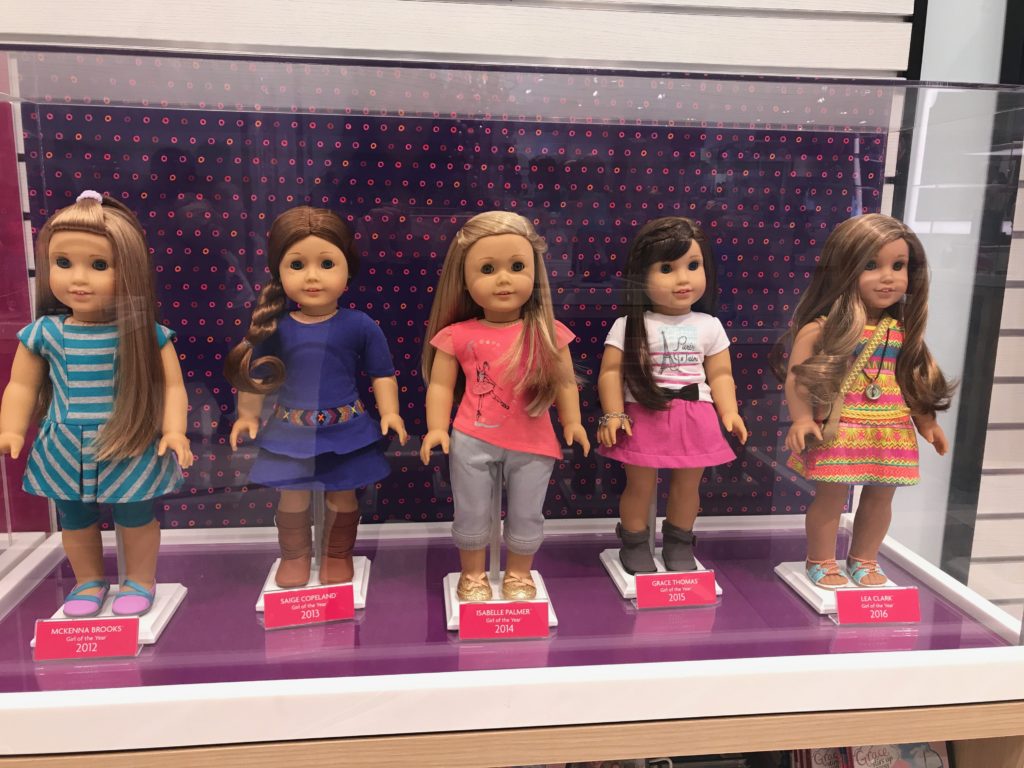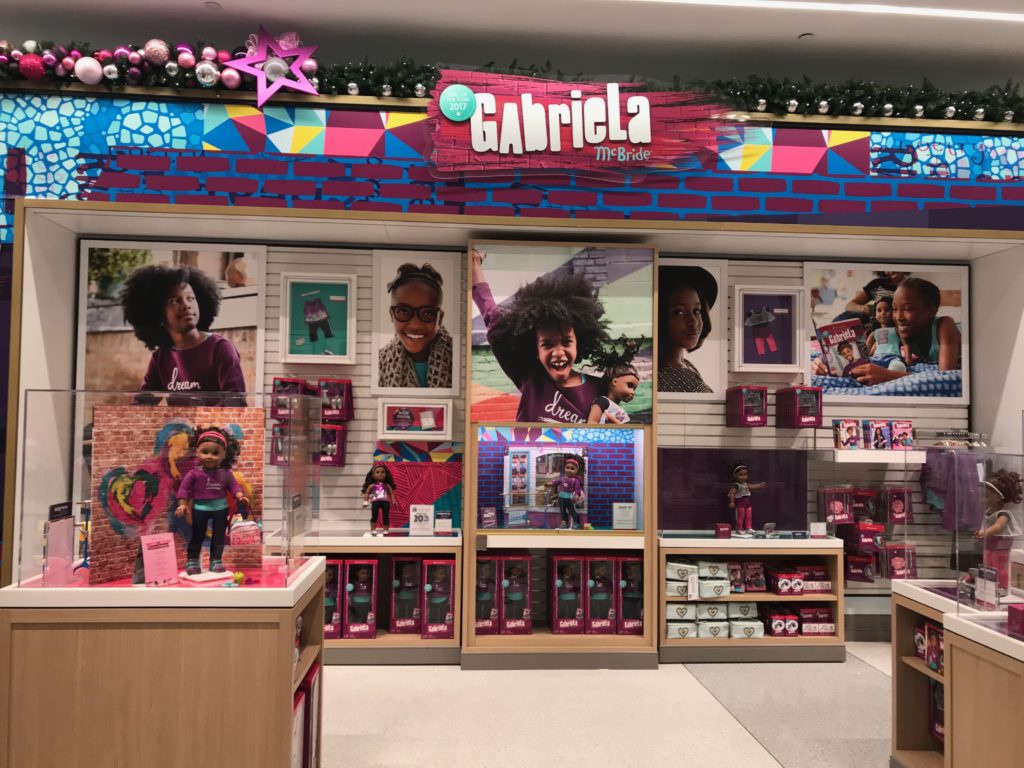 Ready to visit? Check out my Top Tips for Visiting American Girl Place in NYC and pin this for your next NYC trip.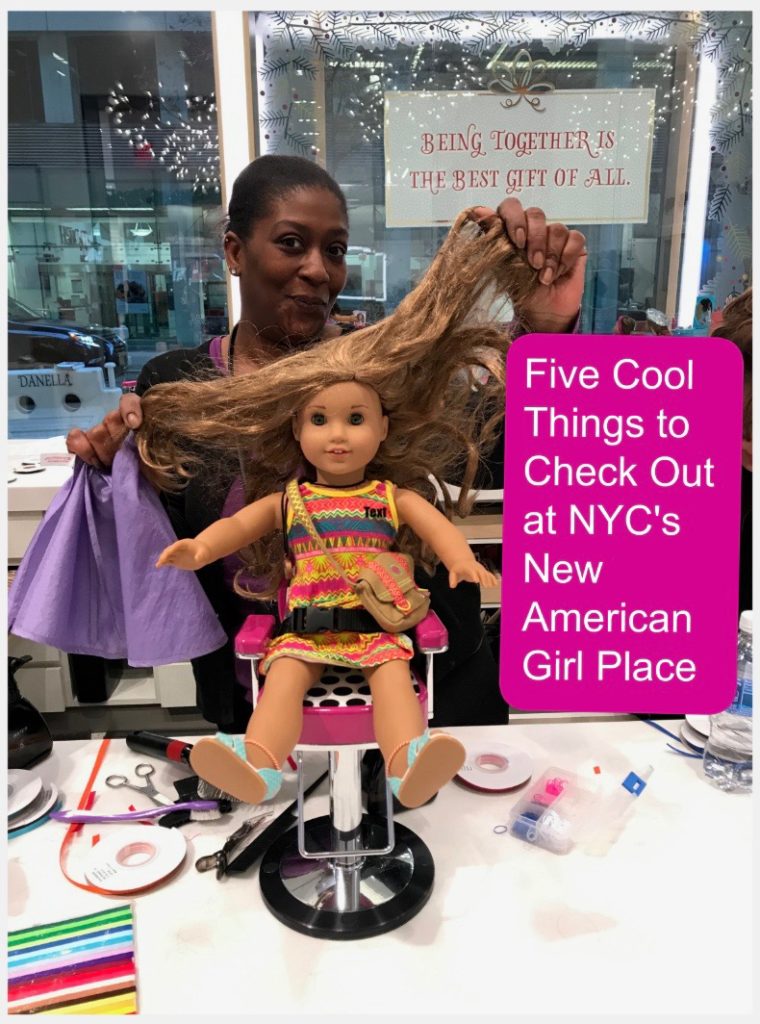 Have you been to NYC's new American Girl Place? Who is your favorite doll?

Thanks to American Girl for providing us pampering spa services and lunch. As always, all opinions are my own. If you don't want to miss a post, subscribe to Globetrotting Mommy for daily updates!