September is fast approaching and that means shopping for back to school supplies. Today I'm sharing my favorite back to school supplies, clothes, snack picks and more ideas for September and beyond.
Back to School Supplies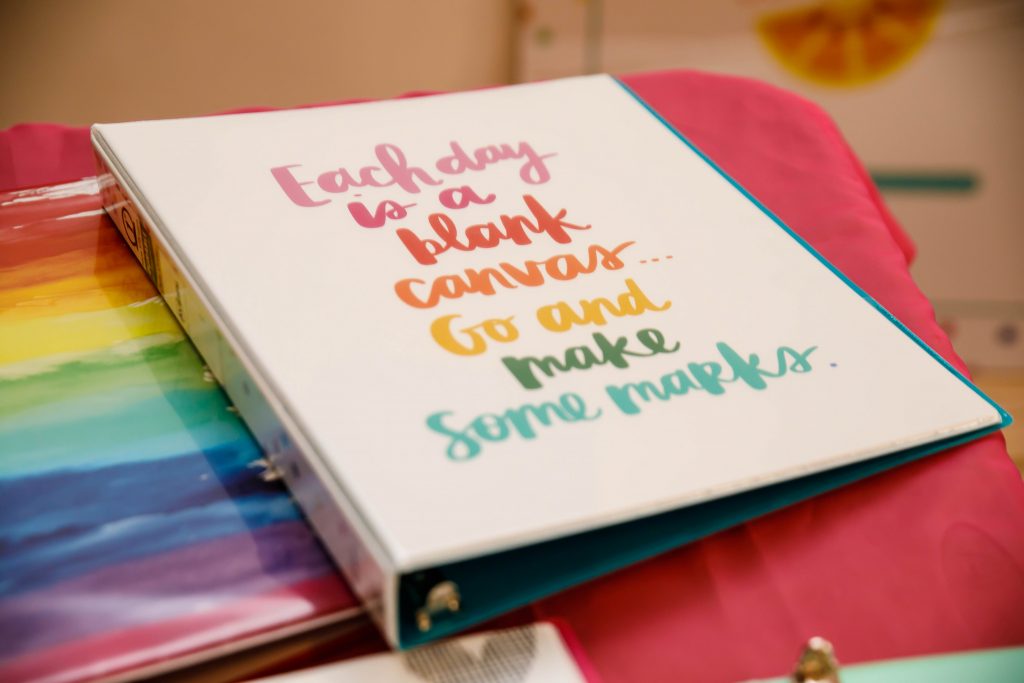 My daughter's school sends a list of class supplies but luckily she can choose her own binders and folders. Since she's into rainbows, she is super excited about the new Avery® and Amy Tangerine® Collection. Kids can choose from file folders and binders in rainbow patterns, black and white designs and other fun options.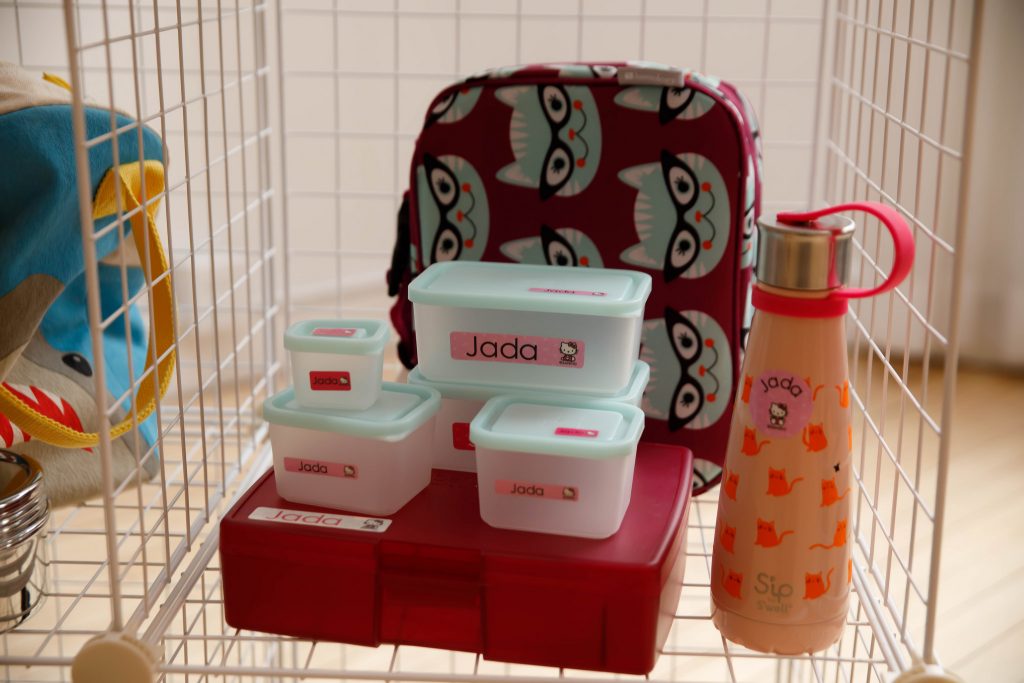 Labeling school items is a must for kids of all ages and Mabel's Labels are our go-to for fashionable and durable labels. Their latest designs include some of my daughter's favorites like Hello Kitty, unicorns, rainbows, mermaids and emojis. I recommend the Ultimate Back to School Pack for every kid in your family (10% with the coupon code MOMTRENDS10).
If you are always printing out homework, travel itineraries and photos like me, you'll be excited to hear about the new Epson ET-2750 wireless printer. This cartridge-free printer comes with a two-year supply of ink so kids can print away while saving money and the environment.  Win-win!
In the "hope you'll never need this" school supply category, pesticide-free lice ridding products are a mom's best friend. Vamousse's 15-minute mousse treatment and shampoos will rid you and your family of any unwanted houseguests.
Back to School Clothes
New clothes are a must for the new school year and Tea Collection has launched a line inspired by the good old United States. The colorful clothes feature unique designs and high-quality fabrics that are comfortable and easy to wash. New this year, tween sizing goes up to 16. My daughter is excited to wear this cute chambray jumper, ruffled top and leggings inspired by New England.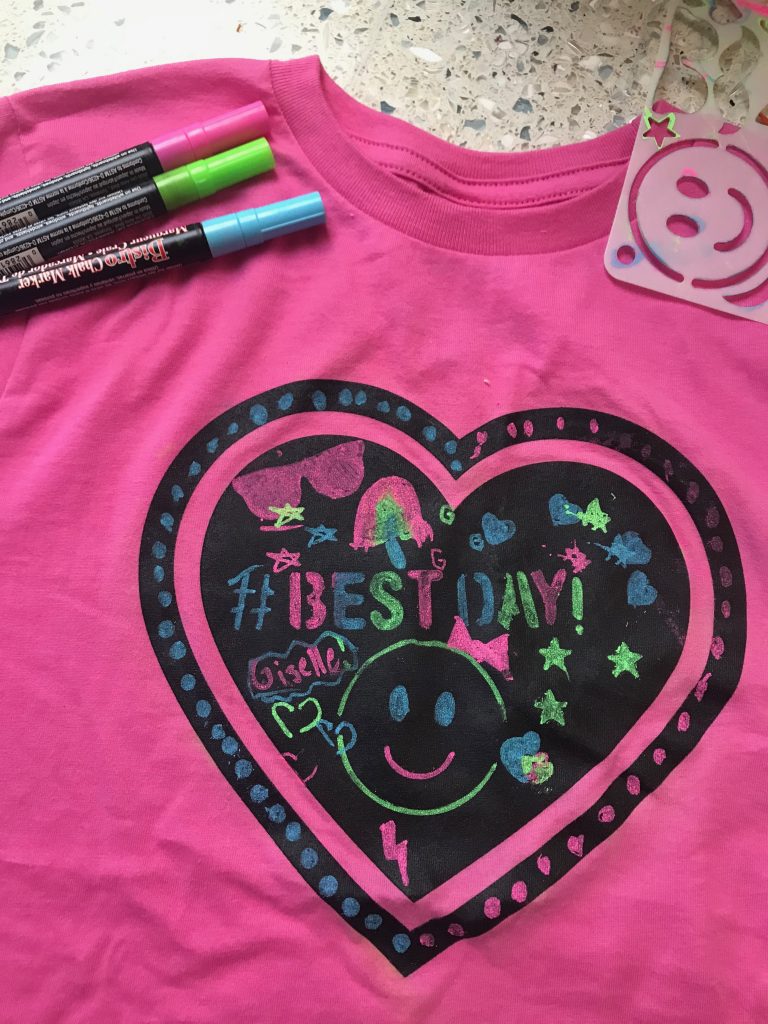 For kids who like to share their creativity and inspirational messages with the world, this Chalk of the Town t-shirt (chalk markers included) will be a hit for back to school. My daughter loves to design different shirts to match her outfits. Moms will love how easily the chalkboard erases with water.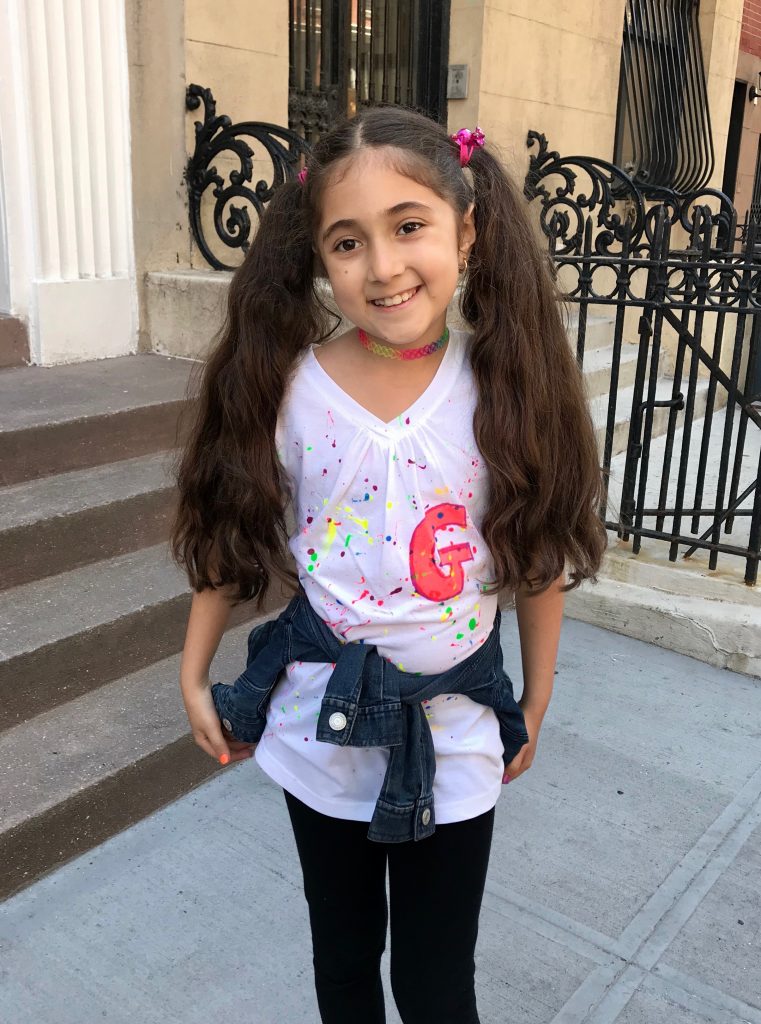 My daughter and her friends love to design their own T-shirts and I love to see their creative juices flowing. Buy some plain t-shirts, fabric markers and fabric paint and you have an easy after-school craft play date.
Check out my favorite summer and fall shoes for kids.
Back to School Snacks
School snacks are getting easier than ever with individually packed offerings in a variety of healthy treats.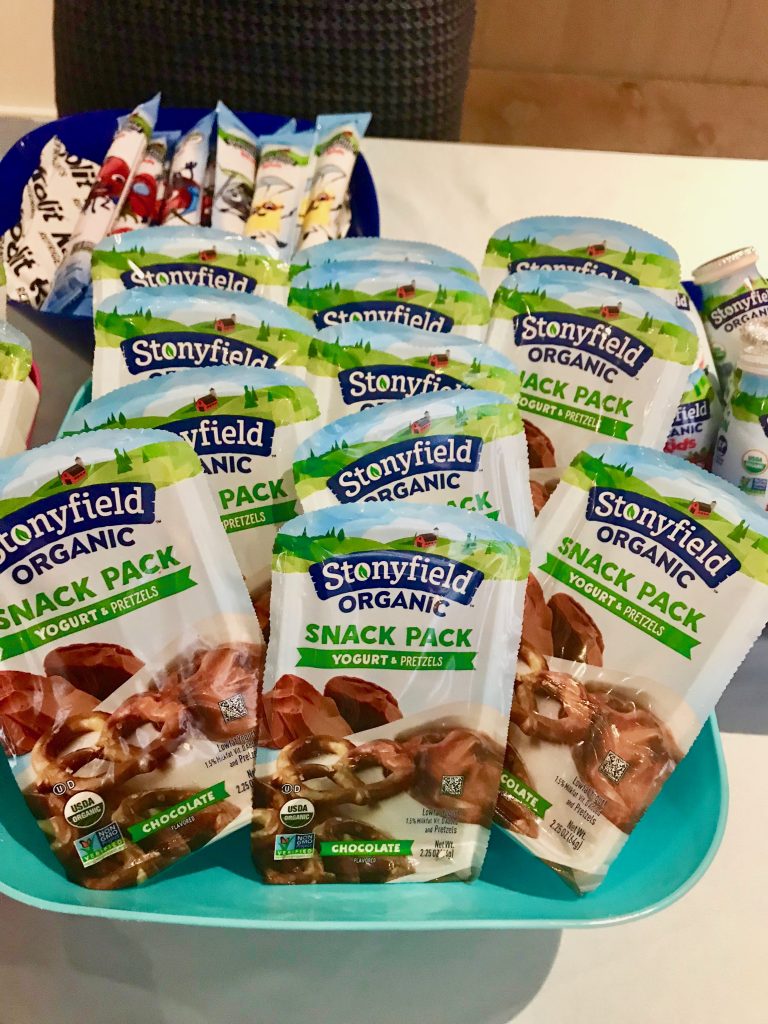 Stonyfield Organic yogurt and smoothies come in a variety of packages making them easy options for lunch boxes and after-school snacks. Their new Snack Packs, Yogurt and Graham Crackers and Yogurt and Pretzels are a healthy option in convenient travel packs.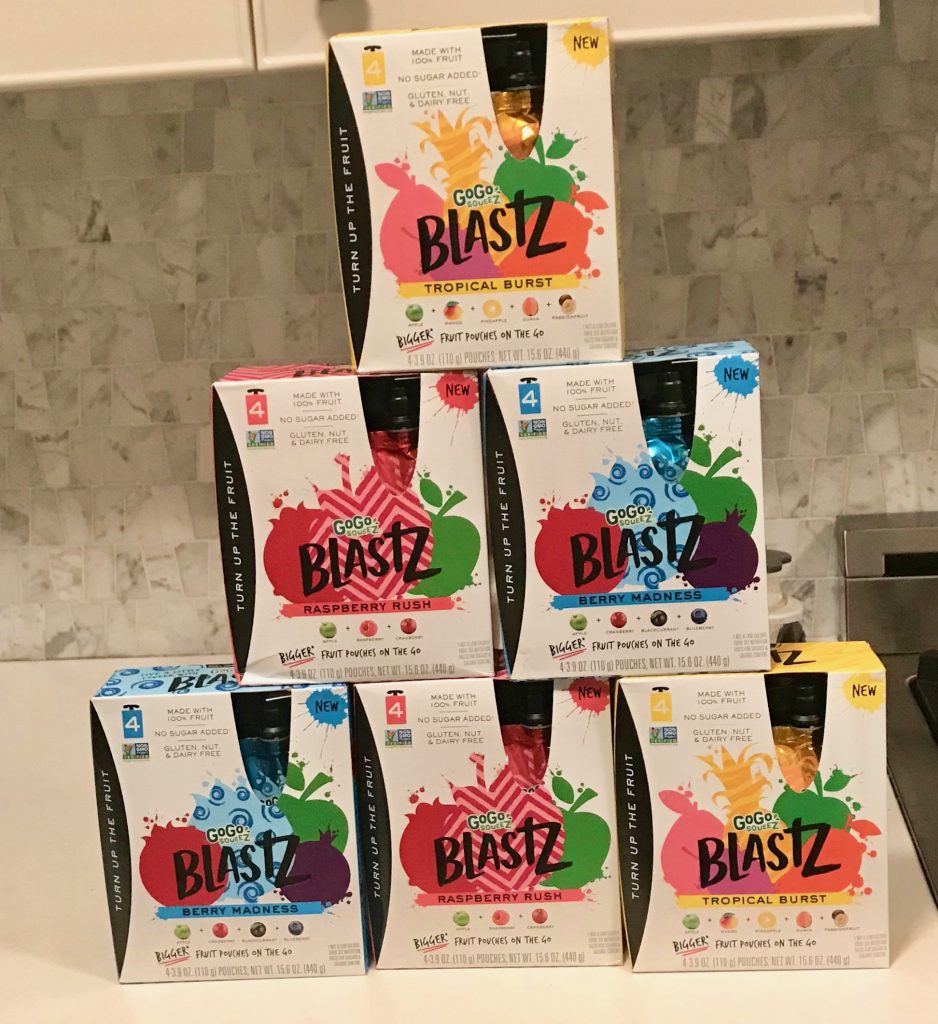 GoGo Squeez has been in my pantry since my daughter was a toddler. The portable, non-messy and deliciously flavored applesauce squeezies are perfect for school lunch, snacks and travel. Their newest offering, GoGo Squeez Blastz, is geared toward older kids with more "sophisticated" palates and comes in bold, mixed fruit flavors and larger serving sizes.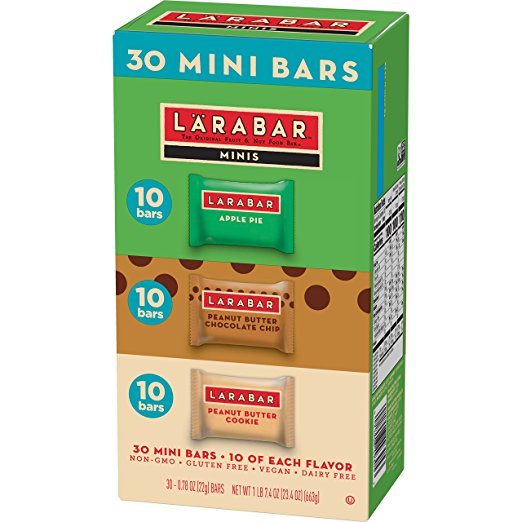 Larabars are a good all natural snack for the whole family and these mini versions are perfect for a sweet lunchbox treat. I also love that they don't get crushed when they've been in my bag for a day or two.
Back to School Backpacks
A new backpack is a great way to get kids excited about back to school. Now that my daughter is entering fourth grade, she has very specific likes and dislikes.  Here are some of my favorite picks for 2018.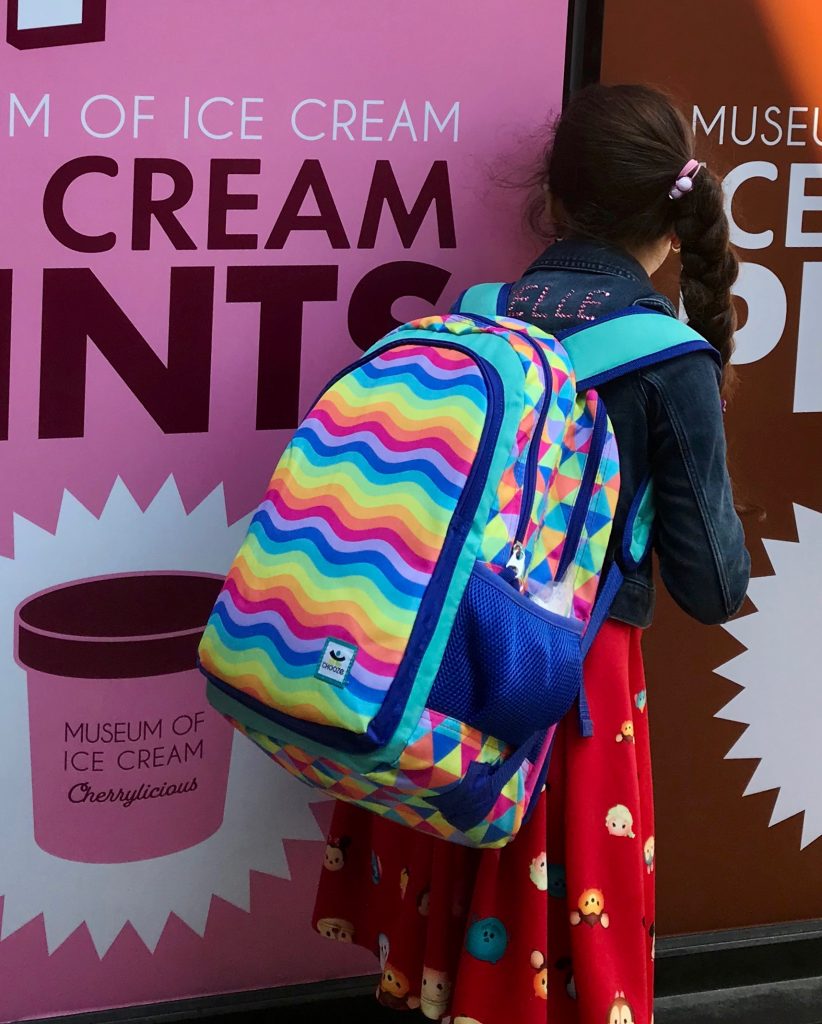 For girls who like to change their looks around, these reversible Chooze backpacks featuring fun patterns and designs are sure to please.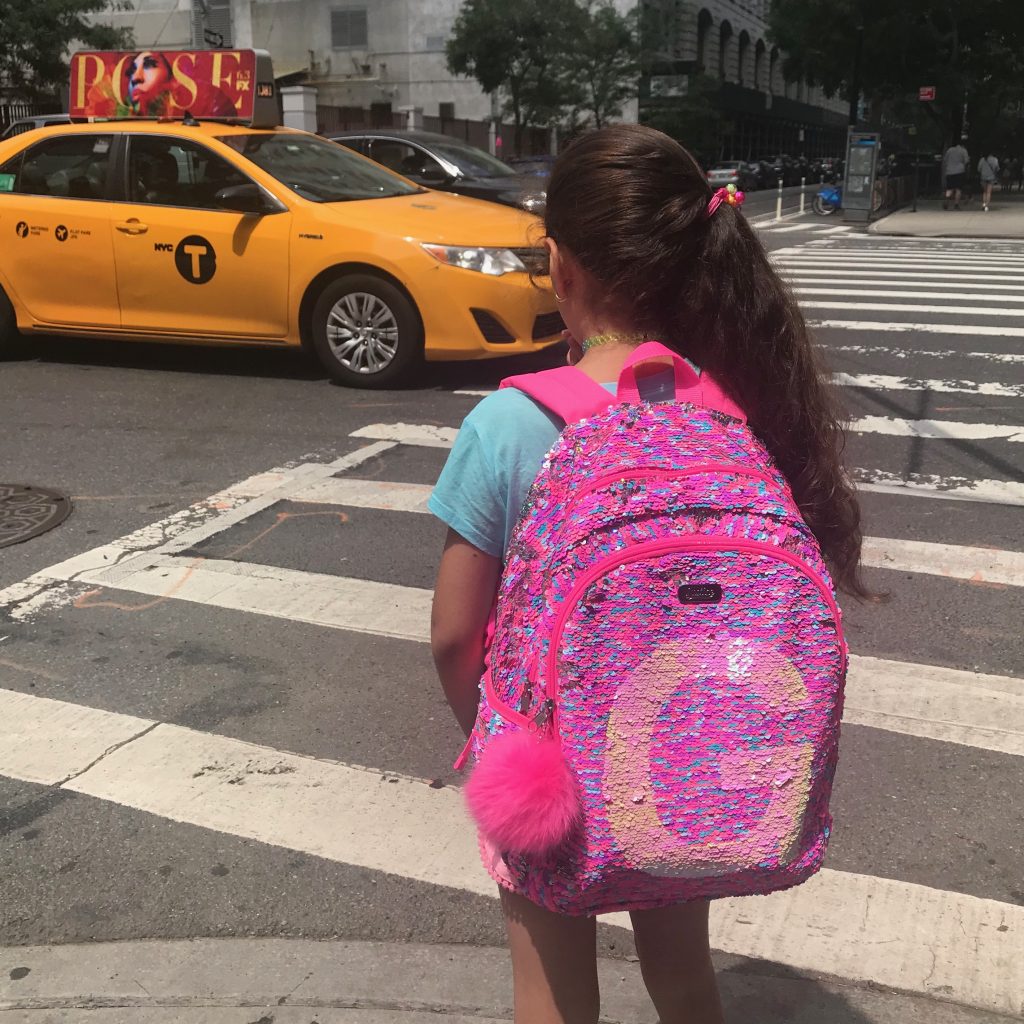 Justice is always a hit with girls and their back-to-school backpacks have something for everyone.  From flipping sequins, personalized styles, unicorns and ombre styles, girls will have a tough time picking just one.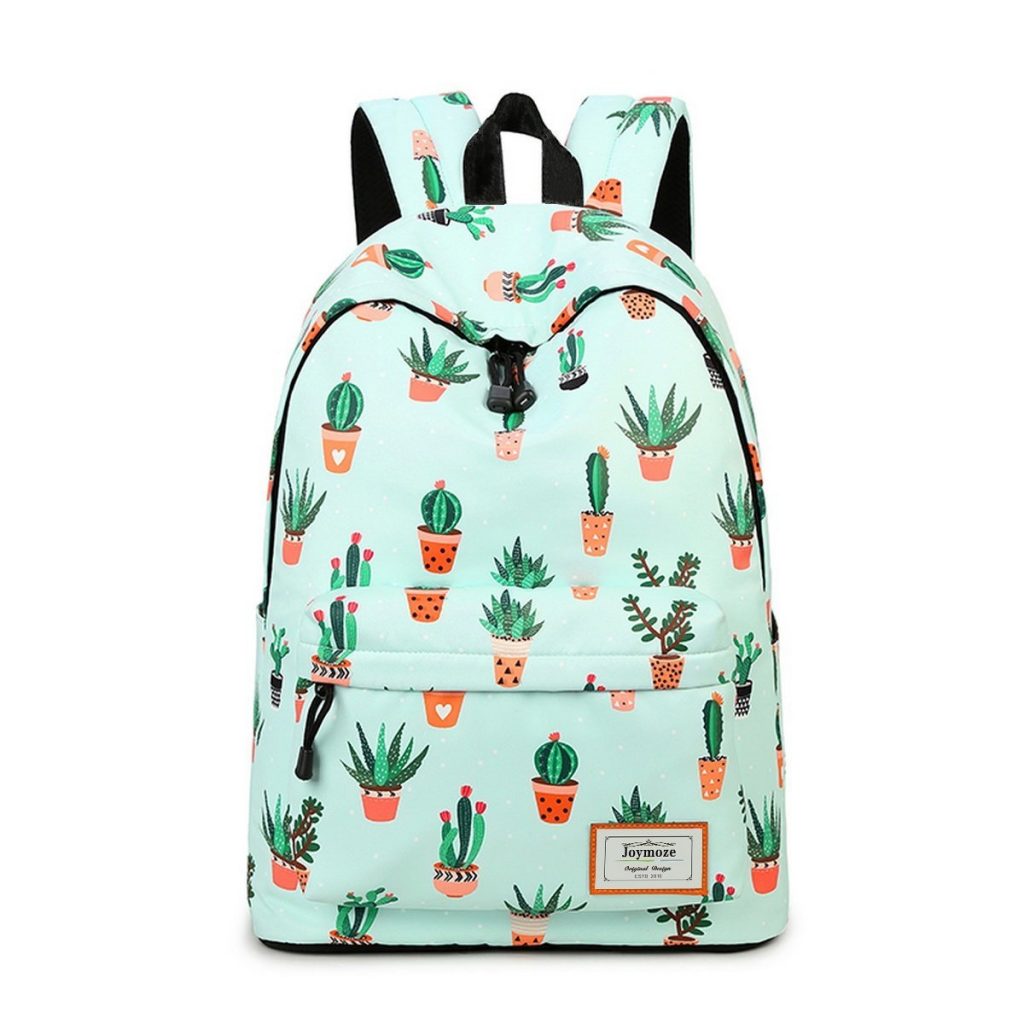 I also love this lightweight backpack covered in cactus and succulents.
Don't forget to stock up on hanging squishies, keychains, toys and hand sanitizers. The more, the merrier!
News You Can Use For Parents
As we all know, today's technology can feel a bit unsafe for kids and parents too. I attended a Back To School event hosted by Facebook and learned about their newly launched Digital Literacy Library and new Messenger Kids features and parental controls. While my daughter isn't using Messenger Kids or Facebook yet, the Digital Literacy Library is full of information about online safety, privacy, sharing tips and other topics that I can start talking about now. Kids need to learn how to safely navigate with today's tech and this is a great starting point for tweens and teens.
In addition, parents need to set good digital examples for children. This fall, several new tools that track time on various apps will certainly help everyone track their online time.
Are you ready for back to school?

We were gifted some of these items from for review purposes. I attended the #MomTrendsSchool event and received a goody bag. As always, all opinions are my own. This post contains some affiliate links. If you don't want to miss a post, subscribe to Globetrotting Mommy for daily updates!