Summer always has me running in a million directions and then back-to-school season arrives and I am oh so thrilled to have my daily routine again. Meet-the-teacher curriculum nights can be fun but what really makes moms happy is an adult night out full of great food and drinks, socializing and a little pampering. Am I right?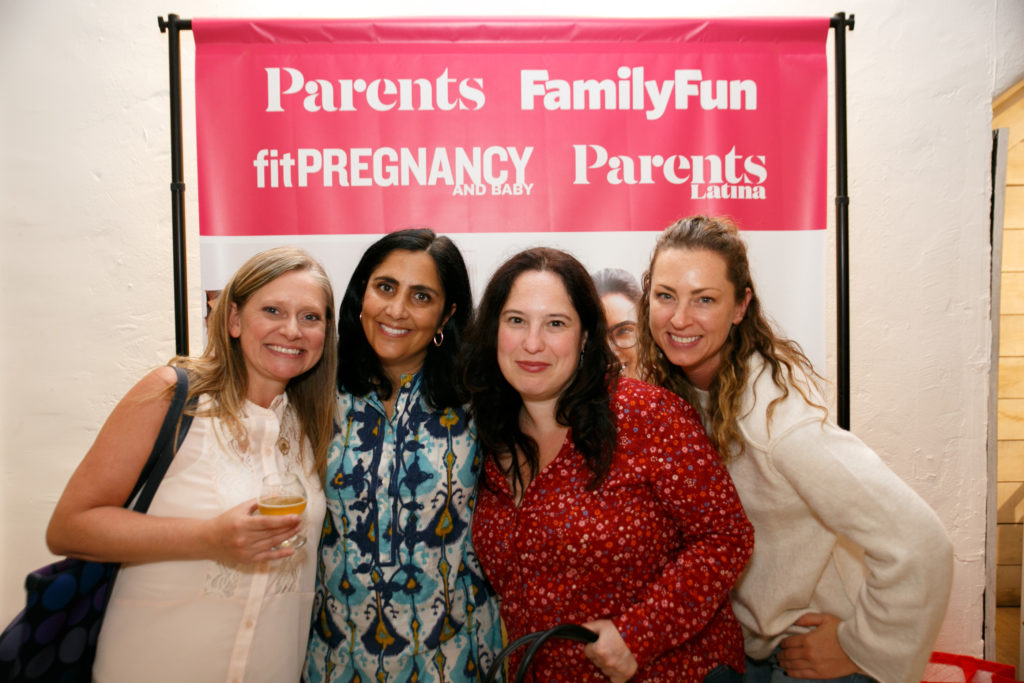 When Momtrends invited me to a Mom's Night Out Event to mingle with fellow influencers, editors from some of my favorite Meredith Magazines like Parents, Family Fun, Fit Pregnancy and family-friendly brand reps, I couldn't say "yes" fast enough.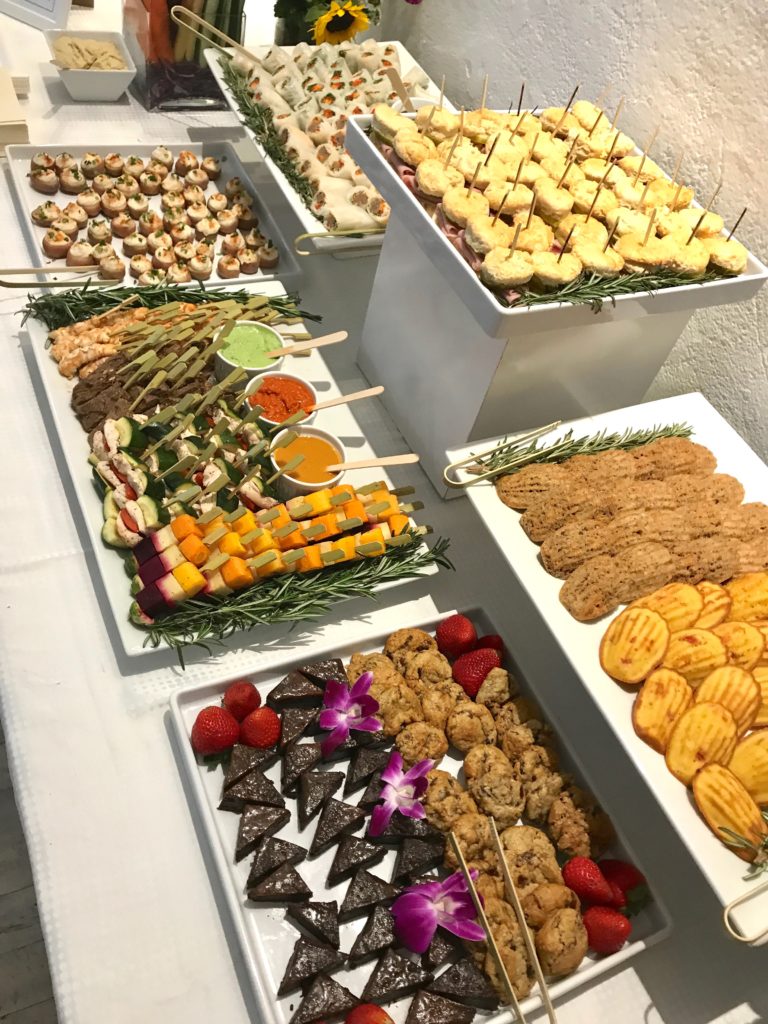 The evening kicked off with a welcome from Parents editor-in-chief, Liz Vaccariello who remembered me from a South Africa press trip we attended together many moons ago. After sampling the gorgeous and tasty appetizers and wine from Willamsburg, VA (more about that later…), it was time for some pampering and mingling.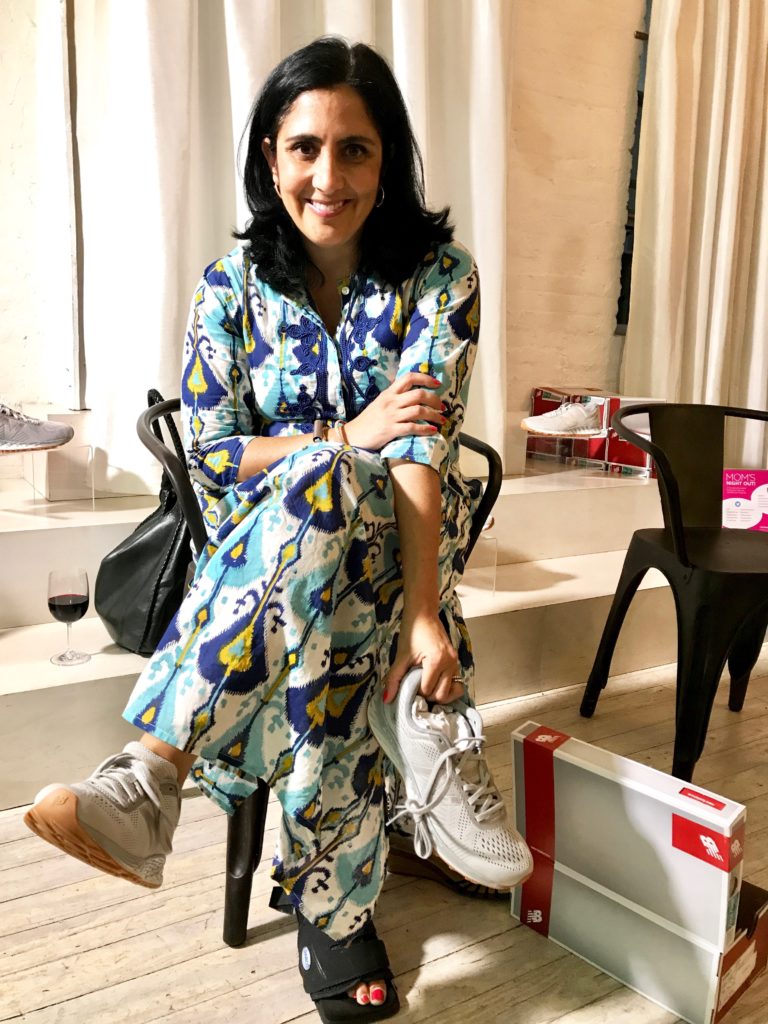 I had to start with the New Balance team who had masseuses on hand to massage our tired mom feet. I broke one of my toes just before school started and living in NYC, my recovery has taken forever so I was thrilled to get a little TLC. I've been forced to wear the ugliest medical shoe for the last few weeks so I was super excited to receive a pair of Fresh Foam Arishi New Balance sneakers (in chic gray) to wear post-recovery. I love the lightweight, (perfect for my travels) breathable styling and the ultra cushioning which will keep me comfortable as I run around New York City (drop-offs, pick-ups and after-school activities) and beyond.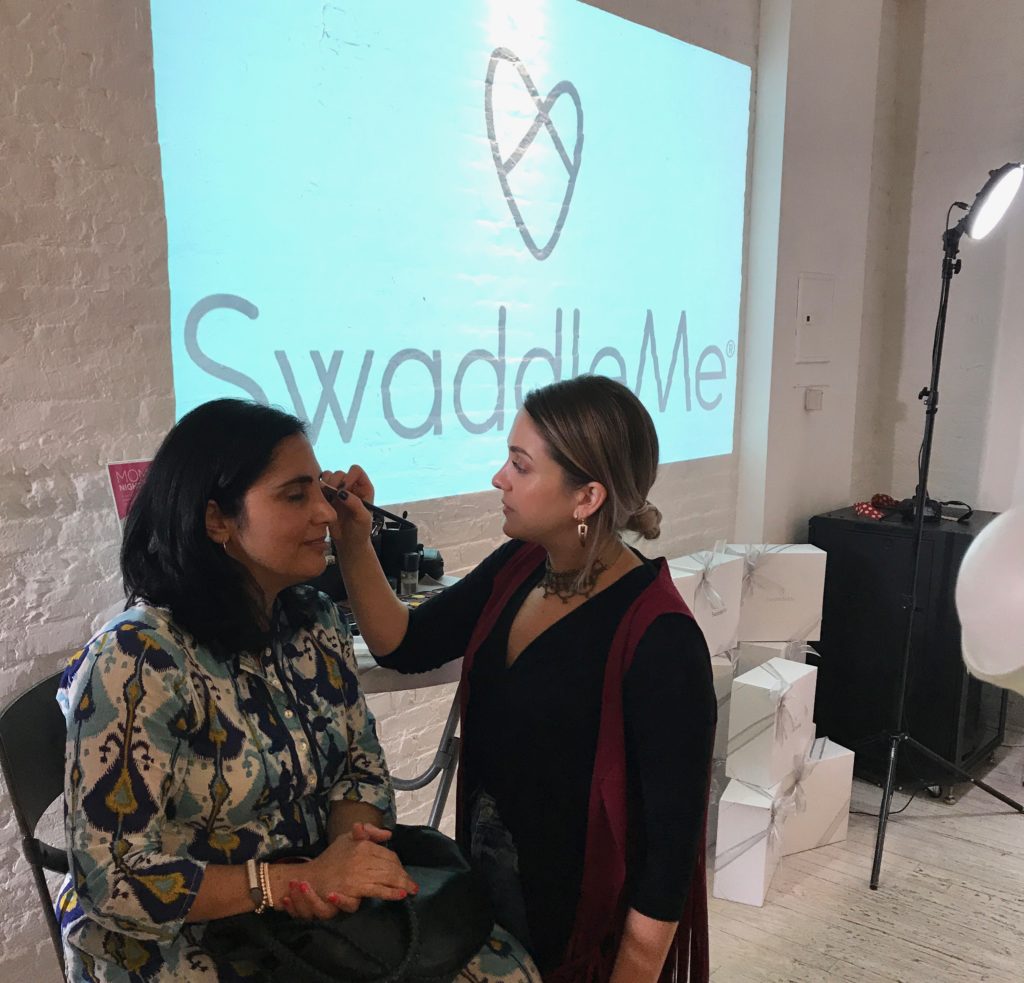 The team from Swaddle Me knows moms never have enough time for pampering so they brought along the GlamSquad team to treat us to mini-makeovers (concealer and lip color go a long way!). With new smokey eyes, I learned about the newest Swaddle Me baby products which have come along way since my baby arrived almost eight years ago. The new, innovative SwaddleMe Kicksie is a legs-free swaddle perfect for warm weather while the new Swaddle Me Footsie is a legs-free swaddle with pajama-like footies which is perfect for cool weather. They've also launched three new gift sets (Essentials, Baby Bath and Little Lovey) which are perfect for any new baby and also make great holiday gifts.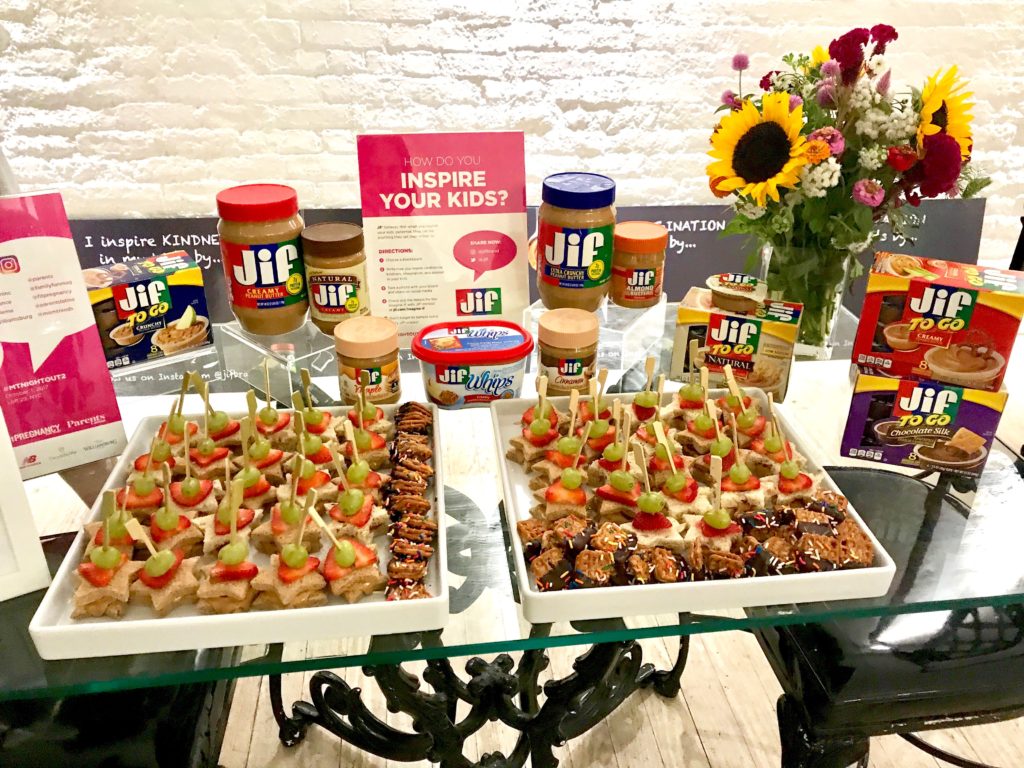 My go-to lunch specialty is PB&J so I was happy to say hi to the Jif team and sample some of their new goodies and share how I inspire creativity with my daughter (by letting things get messy, of course!). I especially love their "Jif to go" minis which are great for traveling and school snacks. It's impossible to learn or be creative when kids are hungry and the "Imagine If, With Jif" program plans to fuel the next generation and support families who want to make the world a better place. Submit your inspirational idea, now through October 20, and you could win up to $30,000 to make that dream a reality. Full details here.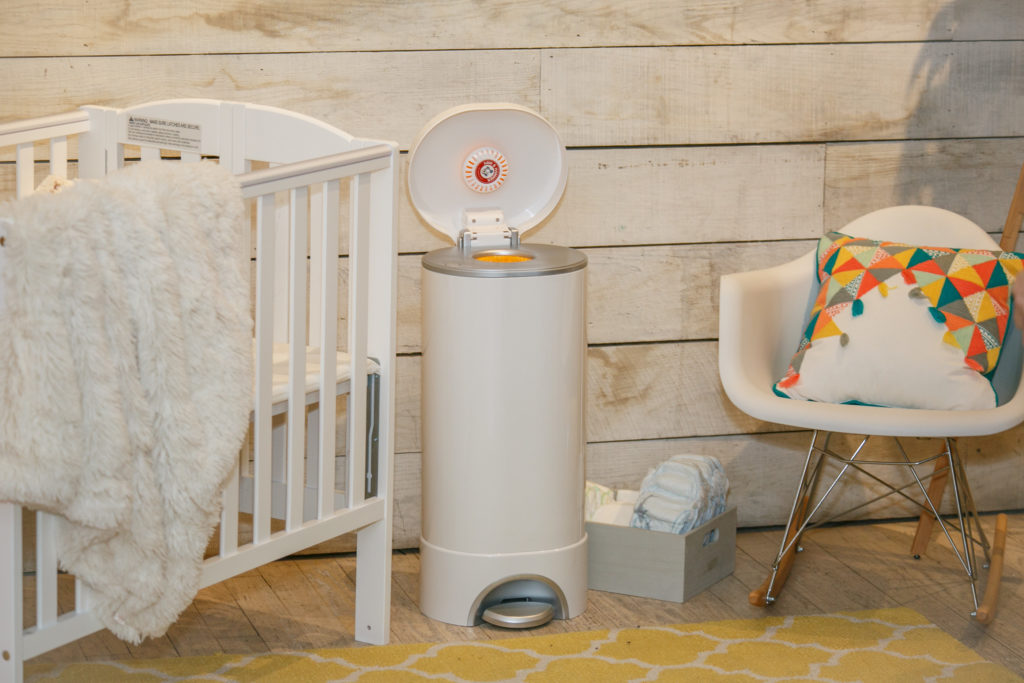 Next, I headed over to the gorgeous nursery set-up where I tried my hand at DIY floral arranging. The Munchkin team was on hand to demonstrate the Munchkin Step Pail which features a childproof, self-sealing system to lock out odors. This is so crucial for NYC apartment-living where one stinky diaper can quickly invade your entire space. Best of all, with Munchkin's Get a Pail, Give a Tree program, Munchkin will plant a tree for every diaper pail sold.  So awesome! We've had a slew of Munchkin products over the years but my current favorite is their Munchkin Miracle 360 Cup which looks like a cup but acts like a sippy making it great for kids of all ages.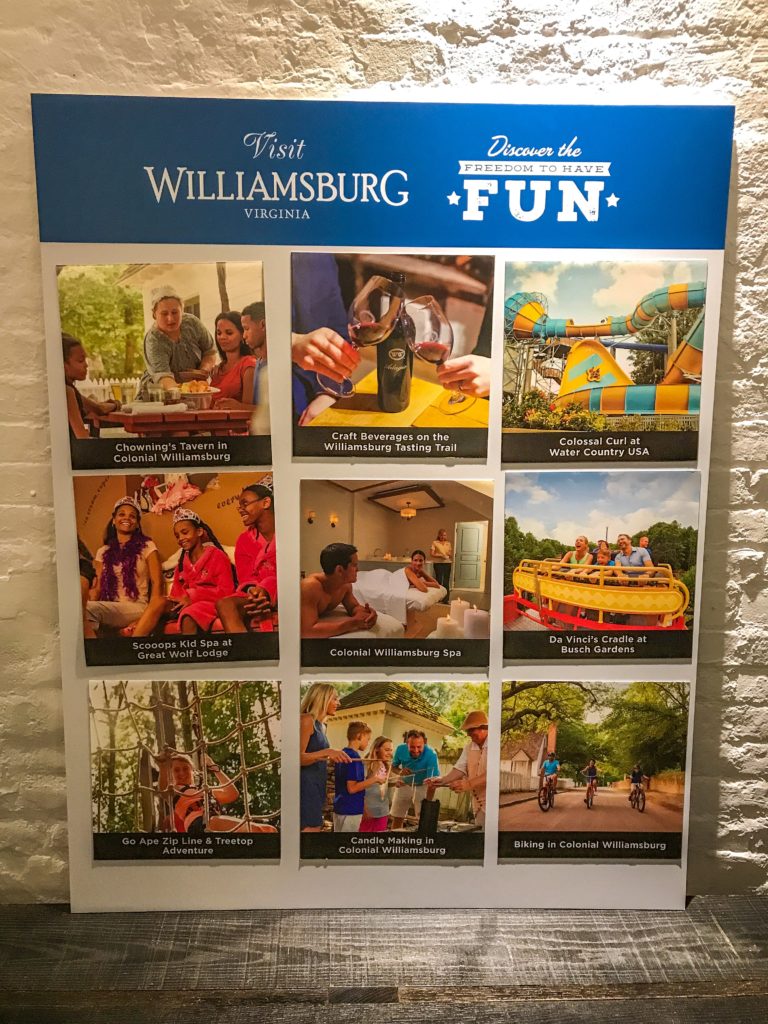 Last but not least, I met with the Visit Williamsburg (Jamestown, Yorktown, and Williamsburg, Virginia) team to hear about their culinary offerings, family-friendly attractions, pampering spas, famed living history museum, outdoor adventures and more. My husband went to college in Williamsburg and spent many vacations there so it has definitely been on my radar for a family getaway so I was really excited to see how many varied attractions the area features. Check out this inspiration board that I personalized above with my favorite activities (spas, outdoor adventures, crafting, history and amusement parks, oh my!) and stay tuned as I share more details about my top picks in the region.
Thanks again to Momtrends for organizing a great Mom's Night Out!

Thanks to Meredith Corp., Jif, Munchkin, New Balance, Swaddle Me and Visit Williamsburg for sponsoring this post. I was compensated for attending this event and writing this post but all opinions are my own. If you don't want to miss a post, subscribe to Globetrotting Mommy for daily updates!