Cronuts may be yesterday's news but the Cronut craze at Soho's most famed pastry shop Dominique Ansel Bakery, is alive and well with tourists and locals alike.
If you're not familiar with the Cronut, here's a quick lesson…its a flaky croissant-doughnut hybrid. The original can be found at NYC's Dominique Ansel Bakery with flavor offerings that change each month.
Feast your eyes on the February 2016 Milk Chocolate Cassis Cronut! I can personally tell you that this Cronut was delicious. Think of a croissant built into a doughnut then rolled in sugar, filled with jam or cream and topped with glaze. What could be better?
And this my friends was the January 2016 Hazelnut with Blood Orange Jam Cronut. Yummmm.
With just 350 Cronuts made each day, the demand is high and the lines form early.  When the doors open at 8am (9 am on Sunday), the line is usually stretched around the corner. If you've got to have one, come early and wait but if you'll be in the neighborhood, try coming between 8-9 am and you might get lucky.  This happened to me in the aftermath of snowstorm Jonas and again last week so it could very well happen for you too.
If you've got friends visiting from out of town or if you're heading to NYC, add a stop here to the agenda. And if the cronuts are sold out, you can always get your sugar fix with some of the other yummy pastries and coffee drinks.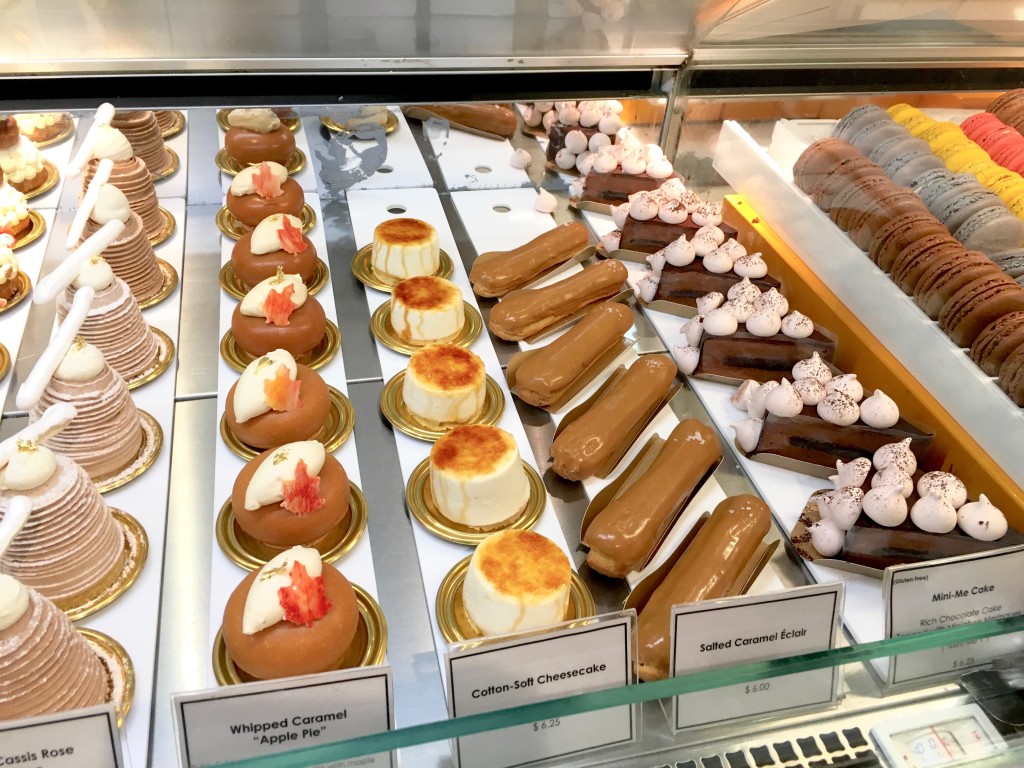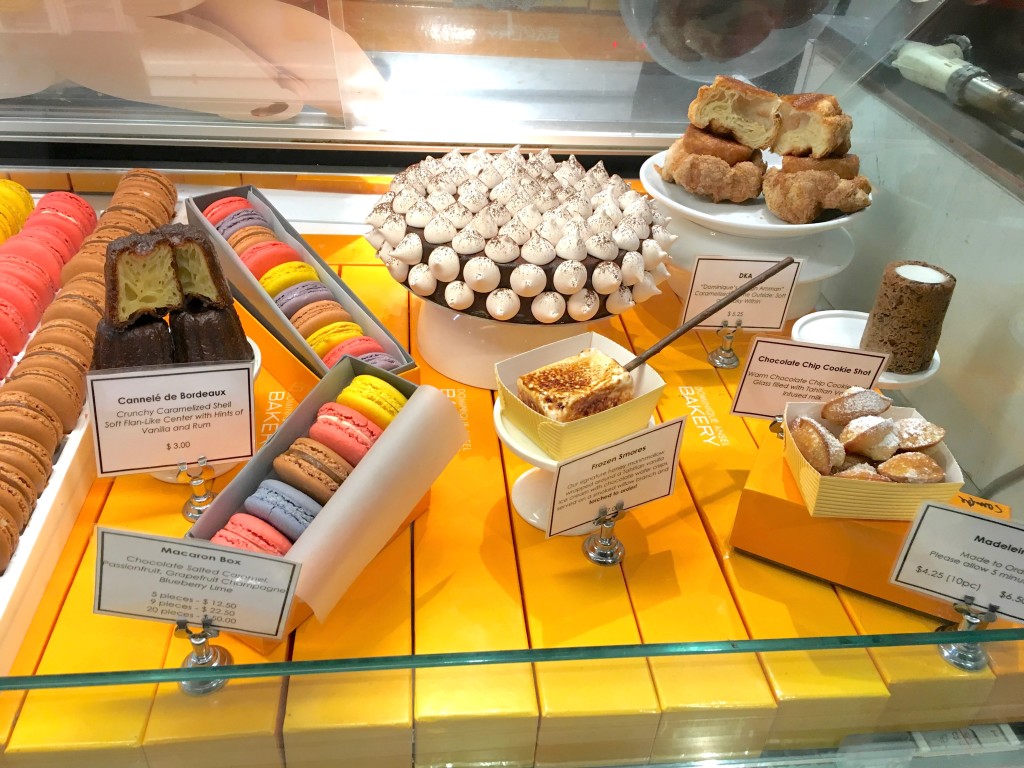 Gorgeous, right? There is cafe seating in back so you can dig right in.
If you're bringing kids, make sure to stop by the window where the Cronut bakers work their magic…
Don't want to wait? Big news, you can now pre-order Cronuts online! The sales open every Monday and you must pick them up in person.
Each Cronut is priced at $5.50 plus tax so don't forget your dough…
Have you ever had a cronut?  Tell me about your experience below in the comments.

If you don't want to miss a post, subscribe to Globetrotting Mommy for daily updates!