Traveling with a little one anytime soon?  Below are my picks for the best diaper bags for traveling – think lightweight and functional.  These diaper bags will fit all your supplies without screaming "I'm a tourist."  And yes, they all include the mandatory changing pad.
For the Mommy who makes it look easy:
I've never met a LeSport Sac bag I didn't like and LeSport Sac's Ryan diaper bag does not disappoint.  Available in an array of solids and fun prints (love the bronze lightning, black patent and pinkie dot) this roomy classic is very durable, very lightweight and very easy to clean.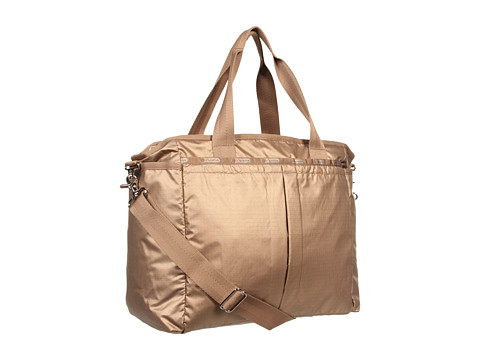 For urbanites like Eloise's Mommy:
City moms like to look sleek and stylish day and night making this Carry Love Tote from TWELVElittle diaper bag a great option. Available in plum, teal and black, the chic and roomy bag features pockets galore and unlike many totes, it has a large top zipper closure for added security.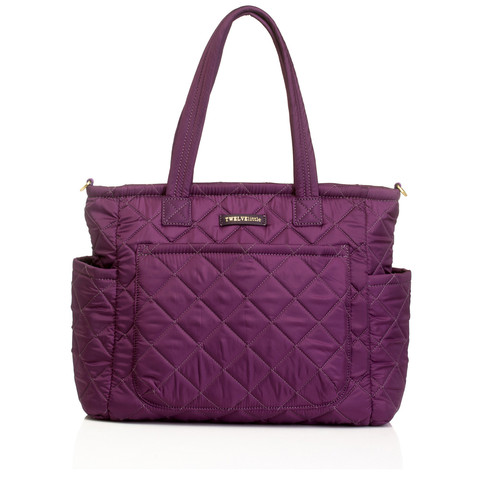 For the Jon & Kate Plus 8 Multiples Mommy:
When you're running after a brood, you need your hands free.  This quilted TWELVElittle Companion Backpack diaper bag comes to the rescue in teal, plum or black water resistant nylon. The lightweight backpack is roomy inside and out with multiple compartments, side pockets and a secret bottom pocket.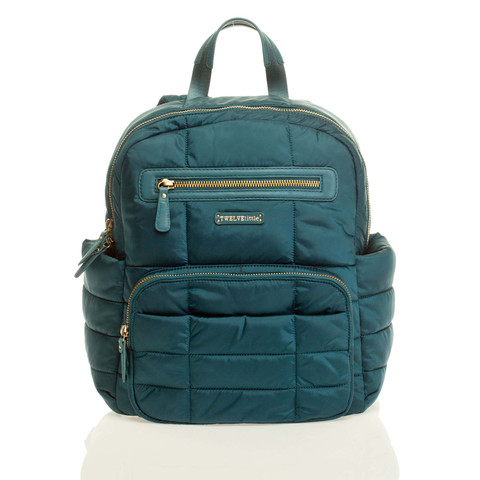 For the Fancy Nancy Mommy:
The sleek Kate Spade Stevie Diaper Bag is as chic as gets in the land of diaper bags. Made of durable nylon that wipes clean, this baby features several compartments and a change purse.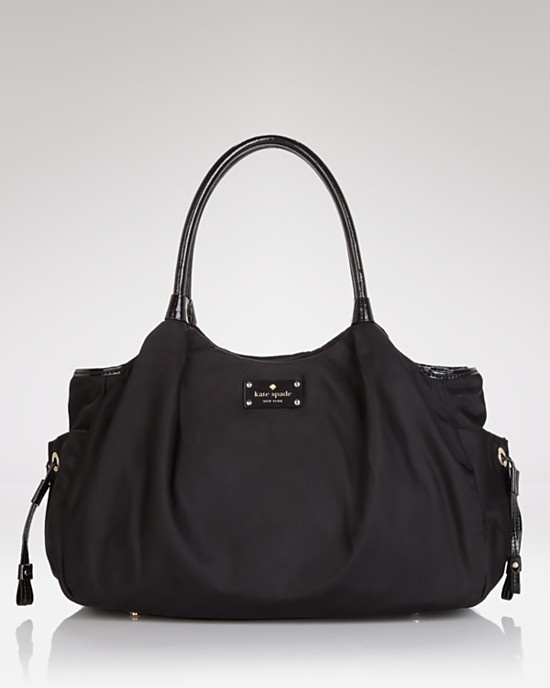 Do you have a nomination for the best diaper bags for traveling?  I'd love to hear all about it.